We've compiled the latest in Data Protection and Privacy news for your convenience below.
1) Newly Published Documentation
2) Notable Case Law
The UK Data Protection Authority (the ICO) issued a £90,000 fine to American Express Services Europe for sending marketing emails to customers who had opted-out from them. Read the ICO's summary here →
The French Data Protection Authority (the CNIL) has concluded its first investigations into compliance with the existing cookie legislation, including the Cookie Guidelines and Recommendations. As a result of this investigation, the CNIL found that about twenty organizations did not allow data subjects to reject cookies as easily as accepting them, and therefore asked them to comply within a month's time. Read our post on the French cookie consent requirements here →
The Italian Garante found that the law decree (of 22 April 2021, no.52) does not represent a valid legal basis for the introduction and use of green certification for Covid-19 at a national level, and was contrary to the GDPR. More on the decision here → (available in Italian)
3) New and Upcoming Legislation
4) Strong Impact Tech
Other Key information from the past weeks:
The Irish High Court has dismissed Facebook's procedural complaint against the Irish Data Protection Authority's preliminary order to suspend the company's data transfers from the EU to the US.
Google Play is introducing a "safety section", requiring app developers to visibly indicate what data their app collects and stores, as well as how it is processed.
📬 Want more news like this delivered to your inbox? Join the list @ dponewsletter.com
About us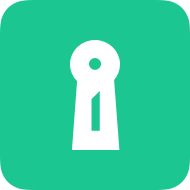 Attorney-level solutions to make your websites and apps compliant with the law across multiple countries and legislations.