We've compiled the latest in Data Protection and Privacy news for your convenience below.
1) Newly Published Documentation
The US Federal Trade Commission (FTC) has published a Privacy and Data Security Update summarising some of its recent enforcement actions in the US. Available here →
The Irish Data Protection Authority has published a summary of its 2020 and 2021 decisions. Read the decision here →
The Brazilian Data Protection Authority has published a Guidance which specifies the role of the Data Controllers and of Data Protection Officers. Guidance available here → (in Portuguese)
2) Notable Case Law
The European Court of Human Rights delivered a judgment on the UK's bulk interception of communications regime, which was notably found to be in violation of Articles 8 and 10 of the European Convention. Read the judgment here →
The Italian High Court issued a judgment (Garante per la Protezione dei Dati Personali v. Associazione Mevaluate Onlus) stating that a company had used Artificial Intelligence tools based on invalid consent; users were not sufficiently informed before granting their consent. The case was referred back to the court of Rome. Read the judgment here → (available in Italian)
The Data Protection Authority from Baden-Württemberg opened proceedings against the company Face Recognition Solutions Ltd and its mass collection of biometric information. Read the press release here → (available in German)
3) New and Upcoming Legislation
4) Strong Impact Tech
The NGO noyb.eu has sent out over 500 draft complaints to website owners for their implementation of cookie banners which, they argue, would violate GDPR principles by making it unnecessarily complicated for users to express their consent preferences. The draft complaints were accompanied by a guide to comply. It also gave companies a month to change their cookie banner practices before an official GDPR complaint would be filed. Read more about the campaign here →
Other Key information from the past weeks:
📬 Want more news like this delivered to your inbox? Join the list @ dponewsletter.com
About us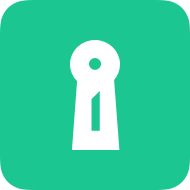 Attorney-level solutions to make your websites and apps compliant with the law across multiple countries and legislations.