We've compiled the latest in Data Protection and Privacy news for your convenience below.
1) Newly Published Documentation
2) Notable Case Law
The UK's ICO has fined a political party for sending direct marketing emails without proof of consent. The ICO also found that the party had not kept clear records of the legal bases of processing. Read the press release here →
The US Supreme Court overturned a decision convicting a police officer under the Computer Fraud and Abuse Act, for misusing a government database, in the context of an investigation. The police officer was not considered to be guilty of fraud as the database had been made available to him – regardless of the motive. View the judgment here →
3) New and Upcoming Legislation
4) Strong Impact Tech
Other Key information from the past weeks:
📬 Want more news like this delivered to your inbox? Join the list @ dponewsletter.com
About us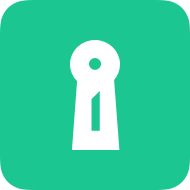 Attorney-level solutions to make your websites and apps compliant with the law across multiple countries and legislations.