We've compiled the latest in Data Protection and Privacy news for your convenience below.
1) Newly Published Documentation
2) Notable Case Law
The Spanish Data Protection Authority has imposed a fine against a company as it did not comply its information obligations for the fair and transparent processing of personal data. For instance the Privacy Policy did not refer the applicable Data Protection legislation. Read the case here → (in Spanish) | Tweet this
The Finnish Data Protection Authority has issued a fine against a company following a number of complaints. Indeed, the company had conducted direct marketing with automated calls without previous consent. The company had also used a subcontractor without concluding a processing agreement. Read the press release here → (in Finnish) | Tweet this
The German Data Protection Authority for Hamburg has issued a press release after the audit by several German Authorities of 49 websites which request consent for the processing of their visitor's personal data. The audit for instance assessed the level of complexity for rejecting cookies or the accuracy of the information in the cookie banners. Read the post here → (in German) | Tweet this
3) New and Upcoming Legislation
4) Strong Impact Tech
Peru has opened a new platform for the National Register of Data Protection. Cross-border transfers must for instance be notified to the National Register. Tweet this
Other Key information from the past weeks
The Italian Data Protection Authority (Garante) made a decision to fine a company €2.6 million for a lack of transparency and accuracy in their use of algorithms to manage employees.
The European Data Protection Board has published a leaflet about the One-stop-shop for data protection enforcement across EU borders.
About us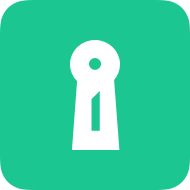 Attorney-level solutions to make your websites and apps compliant with the law across multiple countries and legislations.