We've compiled the latest in Data Protection and Privacy news for your convenience below.
1) Newly Published Documentation
2) Notable Case Law
3) New and Upcoming Legislation
United States (Ohio) – The Ohio Privacy Bill has been introduced by the House of Representatives. It encourages businesses to follow the National Institute of Standards and Technology (NIST) Privacy Framework. Read House Bill 376 here →
China – The first local Privacy Law was passed in Shenzhen, according to which apps cannot restrict their services to users who have agreed to data access agreements. The law is available in Chinese here →
4) Strong Impact Tech
A coalition of news outlets have accused NSO, a surveillance tech company based in Israel, of supplying software used by governments to hack the phones of a number of journalists, activists, business executives and politicians.
Other key information from the past weeks
In the United States, Colorado became the third US State to have comprehensive privacy legislation. The Colorado Privacy Act was passed into Law and is to come into effect by the 1st of July 2023. It for instance grants a right to opt-out, to access, to correct and to delete personal data. It also prohibits dark patterns.
The Italian Data Protection Authority (Garante) has issued the final Cookie guidelines. Read our updated post here →
About us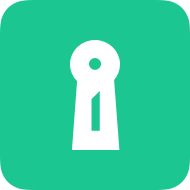 Attorney-level solutions to make your websites and apps compliant with the law across multiple countries and legislations.