We've compiled the latest in Data Protection and Privacy news for your convenience below.
1) Newly Published Documentation
The UK Data Protection Authority has launched a new toolkit on AI and Data Protection Risk. Read the blog post here →
The Colombian Data Protection Authority has implemented a virtual tool called SIC Facilita to help consumers, data controllers, and processors resolve data protection claims. See the tool here →
International Bar Association's African Regional Forum published a guide to data protection and privacy laws. Access the guide here →
2) Notable Case Law
The Dutch Data Protection Authority has issued a €750,000 fine against TikTok, as it had not provided a privacy policy in Dutch to its Dutch-speaking users, who are often underage. TikTok has since made its privacy policy available in Dutch. Further investigations have however been transferred to the Irish Data Protection Authority. Read the Dutch Data Protection Authority's press release here →
The Austrian Supreme Court referred several questions to the CJEU in a case brought against Facebook. The NGO which filed the initial claim against Facebook, NOYB, stated that the questions concern Facebook's choice of legal bases for the processing of personal data, as well as issues of data minimisation. Read NOYB's post here →
3) New and Upcoming Legislation
India – According to the press, the Committee in charge of examining the Indian Personal Data Protection Bill was given a 5th extension to submit a report. The report is now expected in November 2021.
United States – The Federal Trade Commission released the agenda to the PrivacyCon (27th of July).
United States – The Attorney General for California has announced the implementation of a tool to help consumers draft notices of non-compliance. Access the tool here →
4) Strong Impact Tech
Other Key information from the past weeks
About us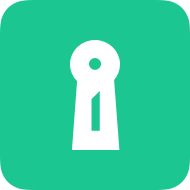 Attorney-level solutions to make your websites and apps compliant with the law across multiple countries and legislations.