We've compiled the latest in Data Protection and Privacy news for your convenience below.
1) Newly Published Documentation
2) Notable Case Law
A company was fined by the Norwegian Data Protection Authority 100 000 DKK(€13,450). The company was found to have processed its employee's data without a proper legal basis. Employees were for instance not informed of the installation of video surveillance cameras. Read the case summary here →
3) New and Upcoming Legislation
Australia – The Australian Government opened a consultation on the draft online safety rules 2021. The consultation closes on October 15, 2021.
China – The Personal Information Protection Law (PIPL) is likely to come into force this month, after the 30th meeting of the Standing Committee of the National People's Congress. Read more about the draft PIPL here →
4) Strong Impact Tech
Other Key information from the past weeks :
The Austrian Data Protection Authority has fined a loyalty program operator, Unser Ö-Bonus Club, for lack of transparency and the unlawful collection of personal data.
The revised Japanese draft Enforcement Regulation on the Protection of Personal Information was published and a request for public comments was made.
About us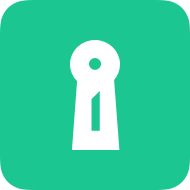 Attorney-level solutions to make your websites and apps compliant with the law across multiple countries and legislations.