We've compiled the latest in Data Protection and Privacy news for your convenience below.
1) Newly Published Documentation
2) Notable Case Law
The Spanish Data Protection Authority has fined a company for sending commercial communications by email without proper consent. Open the decision here →
The Hungarian Data Protection Authority has fined a company accused of not complying with the right to erasure. Read the decision here →
3) New and Upcoming Legislation
China – A consultation has opened on the Internet Information Service Algorithm Recommendation Management Regulations. The Regulations notably cover the use of Artificial Intelligence and algorithmic recommendations. The consultation closes end of September. Read a translation (offered by Stanford University) here →
United Kingdom – The UK government has issued a press release stating that it intends to launch data partnerships with the US, Australia and the Republic of Korea, as well as new adequacy agreements. Regarding the UK's future data protection regime, the press release further stated that: "The government wants to improve the UK's data protection regime to make it even more ambitious and innovation-friendly while still being underpinned by secure and trustworthy privacy standards". Access the press release here →
Denmark – The Danish Data Protection Authority is carrying out thirty data protection and data security inspections. To do so, it has sent questionnaires to nine hotels, ten insurance companies, and eleven municipalities. Read about the audits here →
4) Strong Impact Tech
A Circuit Court in Illinois, United States has issued an Order regarding Clearview AI, a company that uses pictures published online to train facial recognition technologies. The Order allows court proceedings launched by the American Civil Liberties Union (ACLU) to move forwards. Access the ACLU's summary here
Other key information from the past weeks
About us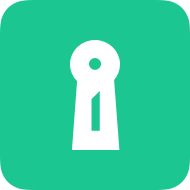 Attorney-level solutions to make your websites and apps compliant with the law across multiple countries and legislations.