We've compiled the latest in Data Protection and Privacy news for your convenience below.
1) Newly Published Documentation
The UK government has opened a consultation on reforms to the data protection regime, which will close on the 19th of November, 2021. Access the consultation document here →
The Brazilian Data Protection Authority released a Guide on Data Protection for Consumers. Read the Guide here →
The French Data Protection Authority issued a guidance to help organisations self-evaluate their level of data protection maturity. Access the Guidance here →
2) Notable Case Law
3) New and Upcoming Legislation
4) Strong Impact Tech
Other key information from the past weeks
The Spanish Data Protection Authority has fined a company €6,000 for a lack of transparency in their privacy notice and in their cookie policy.
The Office of the Australian Information Commissioner issued five new privacy principles to encourage consistency in measures taken to address ongoing risks related to Covid-19.
The Swiss Authorities have approved the EU Standard Contractual Clauses (SCCs).
About us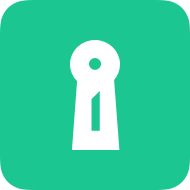 Attorney-level solutions to make your websites and apps compliant with the law across multiple countries and legislations.