We've compiled the latest in Data Protection and Privacy news for your convenience below.
1) Newly Published Documentation
The UK's Information Commissioner's Office (ICO) has published information on data protection in the media sector. Read it here →
Several authorities in the Netherlands have launched a Digital Regulation Cooperation Platform (SDT), notably to ensure better cooperation on digital regulation and on the digitalization of financial markets. Read the Data Protection Authority's press release here →
The French Data Protection Authority (the CNIL) has published an article about alternatives to third-party cookies. Access the article here → (Available in French)
2) Notable Case Law
The Italian Data Protection Authority (Garante) has issued a fine against a university, notably for having breached Article 5 (1) of the GDPR and in part because it had not transparently disclosed the data it collected from its students. Read the decision here →
The Garante has also issued a fine against an institute, notably for not providing sufficient information to visitors with visual impairments about their video surveillance practices. Learn more about the decision here →
While the Data Protection Authority of Luxembourg (the CNPD) has issued a €746.000.000 fine against Amazon Europe Core in July 2021, the company has now appealed the decision. The organisation which initially brought the claim against Amazon has argued that the company did not use the proper legal basis nor obtain consent for issuing targeted advertising. Read the Authority's press release here →
3) New and Upcoming Legislation
4) Strong Impact Tech
Researchers from the Manipal Institute of Technology, Carnegie Mellon University and the Yildiz Technical University have published their work on privacy-preserving machine learning to analyze and classify sensitive financial documents. More information about the model is available here →
Other key information from the past weeks
In the State of California (US), two Bills were signed by the governor, amending the CCPA.
The UK Data Protection Authority has submitted its comments to the UK Government's open consultation on reforms to the current data protection regime.
About us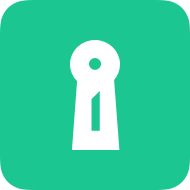 Attorney-level solutions to make your websites and apps compliant with the law across multiple countries and legislations.