We've compiled the latest in Data Protection and Privacy news for your convenience below.
1) Newly Published Documentation
The UK's ICO and six other data protection authorities have issued a joint statement on their privacy expectations of Video Teleconferencing companies. Read the statements here →
The General Privacy Assembly adopted draft resolutions on Data Sharing for the public good, children's digital rights, government access to data and the future of the Global Privacy Assembly. Read highlights from the closed session here →
The Spanish Data Protection Authority has published a post on differential privacy, as a follow-up to its publication on anonymised data. Access it here → (in Spanish)
2) Notable Case Law
The Belgian Supreme Court has annulled the decision of a Court of Appeals in a case concerning digital identity cards. Basing its analysis on the principle of data minimisation, the Supreme Court decided that a person to whom a service had been refused because they did not share their personal data, had a right to complain. Indeed, in this case, the claimant had considered the data processing to be excessive. Read the Data Protection Authority's summary here → (in French)
The UK Data Protection Authority (the ICO) has issued a warning against an NGO for disclosing personal information from emails belonging to 105 people. The Authority underlined that the staff had not been sufficiently trained and the organisation's privacy policy lacked transparency. Read the ICO's summary here →
The Norwegian Data Protection Authority (the Datatilsynet) has fined a company for undergoing credit assessments of individuals who did not have a prior commercial relationship. The company was found not to have a legal basis for its processing of this personal data. Read the Datatilsynet's summary here →
3) New and Upcoming Legislation
4) Strong Impact Tech
Other key information from the past weeks
The Right to Data Protection is becoming a constitutional right in Brazil.
The European Data Protection Board (EDPB) adopted a guidance that expands on Article 23 of the General Data Protection Regulation (GDPR). The Guidelines discuss the conditions for Member States or the EU legislator to use restrictions of data subject rights.
About us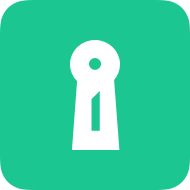 Attorney-level solutions to make your websites and apps compliant with the law across multiple countries and legislations.