We've compiled the latest in Data Protection and Privacy news for your convenience below.
1) Newly Published Documentation
On February 23, 2022, the European Commission published a proposal for the Data Act to ensure fairness in the digital environment, make data more accessible for all, and more. Read the proposal here →
The final version of the "Guidelines on Codes of Conduct as a tool for transfers" has been adopted by the European Data Protection Board (EDPB) following the feedback received from stakeholders during the public consultation period, which ended on October 1, 2021. Access the guidelines here →
The Indian Ministry of Electronics and Information Technology published the draft of the India Data Accessibility and Use Policy 2022 that aims to enhance access, quality, and use of data, in line with the current and emerging technology needs of the decade. The draft is available here →
2) Notable Case Law
The Irish Data Protection Commission (DPC) has issued a revised preliminary decision to Facebook's Meta to suspend the transfers of personal data to the US. No further details are available at this point, but the decision will most likely require approval by the European Data Protection Board (EDPB). Read about the decision here →
The Dutch DPA (AP) imposed a sanction of €525.000 on a media company for hindering the right to access and remove data by requiring users' proof of identity, which was deemed an excessive request for personal data. Read about the sanction here → (In Dutch)
3) New and Upcoming Legislation
The following privacy legislations have been introduced or advanced in US states:
4) Strong Impact Tech
The EU Commissioner for digital strategy commented that reaching a new data transfer agreement with the US is a "high priority" for the EU. The Commissioner also warns that the new agreement will not function as a mere replacement for the previous EU-US Privacy Shield and the Safe Harbor before that. The aim is to avoid a negative Schrems III judgment. Access the comments here →
Other key information from the past weeks
Dialogue on federal privacy legislation re-opens during the first 2022 forum of the Congress on comprehensive privacy legislation where the US House Administration Committee held a hearing entitled "Big Data: Privacy Risks and Needed Reforms in the Public and Private Sectors".
About us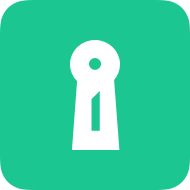 Attorney-level solutions to make your websites and apps compliant with the law across multiple countries and legislations.