We've compiled the latest in Data Protection and Privacy news for your convenience below.
1) Newly Published Documentation
Convention 108+, the Council of Europe's data protection convention, produced a draft of standard contractual provisions in transcoder data flows during its most recent Consultative Committee for protecting individuals concerning the automatic processing of personal data. Read the clauses here →
Italy has released a new registry of oppositions in the Official Gazette. Following the approval of the Council of Ministers and a favorable opinion from the Italian data protection authority, Presidential Decree No. 26 was published in the Official Gazette on March 29, 2022. The full decree can be accessed here → (Italian)
The Singapore DPA (PDPC) has released a new guide on Basic Anonymisation. The guide aims to give businesses more practical advice on executing basic anonymisation and de-identification of diverse datasets using a simple 5-step anonymisation procedure. Read the new guidelines here →
2) Notable Case Law
The UK DPA (ICO) fined a consulting company £80,000 for sending hundreds of thousands of text messages without the recipients' consent between January 2020 and July 2020. Read about the decision here →
An Italian telecom business was fined € 200,000 by the Italian DPA (Garante Privacy) for violating Articles 12(2) and 12(3) of the General Data Protection Regulation (Regulation (EU) 2016/679) ("GDPR"), as well as Article 132 of the Personal Data Protection Code. The authority's decision be found here → (in Italian)
The Swedish Data Protection Authority fined Klarna Bank SEK 7,500,000 (equivalent to around € 727,000) for failing to provide enough information on client data processing on the company's website. The Swedish Data Protection Authority fined the company because the information it gave on processing customer data on its website did not meet the GDPR's criteria. Reported here → (in Swedish)
3) New and Upcoming Legislation
Legislators in the European Union voted in support of controversial measures to make anonymous crypto transactions illegal, a move the sector has criticized as stifling innovation and invading privacy. Access the full story here →
4) Strong Impact Tech
Other key information from the past weeks
The Chinese government has identified genetic data as a national strategic resource and tightens state control over gene banks and other genetic data repositories.
A campaign using Google's reCAPTCHA service to overcome email security and redirect consumers to phishing URLs was reported by the Avanan cybersecurity firm.
About us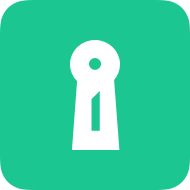 Attorney-level solutions to make your websites and apps compliant with the law across multiple countries and legislations.