We've compiled the latest in Data Protection and Privacy news for your convenience below.
1) Newly Published Documentation
2) Notable Case Law
The Italian DPA imposed a fine of €10.000 on the Ministry of Defense due to the disclosure of two emails containing personal data to unauthorized third parties. Read more about this on our blog here →
Meta is facing a "potentially large fine" from Ireland's Data Protection Commission for processing children's data on its Instagram platform. For more on this topic see our blog post here →
Following a telemarketing company's failure to comply with the Ombudsman's prior decision to provide data subjects with access to their data, the Finnish Office of the Data Protection Ombudsman ('the Ombudsman') fined it €8,300 for violating Article 15 of the GDPR. The Authority's decision can be found here → (in Finnish)
3) New and Upcoming Legislation
The USA – The American Data Privacy and Protection Act, a bipartisan discussion bill for a comprehensive US privacy law, was released last week. Read here →
New York – Senate Bill ('SB') 6701A for the New York Privacy Act was amended on 31 May 2022 and reprinted and renumbered to SB 6701B, before being sent back to the Senate Committee on Internet and Technology for consideration.
Thailand – The Personal Data Protection Act 2019 ('PDPA') entered into effect, on 1 June 2022, following two postponements. In particular, the PDPA establishes lawful grounds for data collection, use, and disclosure, including sensitive personal data, controller and processor obligations, as well as data subject rights.
4) Strong Impact Tech
On May 30, 2022, the Spanish data protection authority ('AEPD') released a blog titled 'Privacy by Design: Secure Multi-Party Computation: Additive Sharing of Secrets.' According to the AEPD, Secure Multi-Party Computation (an enabling technology) is a cryptographic protocol that, through additive secret sharing, allows to segmenting of secret data into different parts so that, when the data is shared, the original data cannot be revealed by any of the sources. Reported here → (in Spanish)
The UK's Minister of State for Media, Data, and Digital Infrastructure said that an online advertising program will look into the regulatory frameworks for paid digital advertising. Read more here →
Other key information from the past weeks
HiQ's scraping of public LinkedIn data is not a violation of the US Computer Fraud and Abuse Act, according to a US appeals court ruling in the case HiQ v LinkedIn.
About us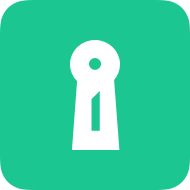 Attorney-level solutions to make your websites and apps compliant with the law across multiple countries and legislations.