We've compiled the latest in Data Protection and Privacy news for your convenience below.
1) Newly Published Documentation
The organization NOYB has launched a new round of complaints against a select group of website owners who it claims have disregarded or failed to fully acknowledge earlier requests to update their cookie consent banners to comply with EU legal standards for consent. Read more on this here →
The Dutch Ministry of Justice and Security (NCSC) released a legal memorandum highlighting how the CLOUD Act's reach extends to data processed by sub-contractors and cloud processors. Access here →
The Brazilian Data Protection Authority (ANPD) released a draft resolution on its application of administrative sanctions under the provisions of articles 52 and 53 of the LGPD to provide the necessary instruments for the exercise of the Authority's sanctioning powers. The draft resolution contains specific sanctions, such as warnings, small fines, daily fines, the blocking and deletion of personal data relevant to the offense, and the banning of engaging in data processing-related activities. Read the draft resolution here → (in Portuguese)
2) Notable Case Law
3) New and Upcoming Legislation
The Brazilian Chamber of Deputies announced Bill 1515/22, which regulates the application of the Law No. 13.709 of 14 August 2018, General Personal Data Protection Law (as amended by Law No. 13.853 of 8 July 2019) (LGPD) for purposes of state security, national defense, public security, and investigation and prosecution of criminal offenses. Access the press release →
4) Strong Impact Tech
Other key information from the past weeks
Google has been ordered to pay a fine of AUD 60 million to the Australian Competition and Consumer Commission for misleading consumers.
The French DPA issued a €60 million preliminary warning of a fine against the advertising technology company "Criteo" for violations of the GDPR rules regulating processing practices through targeted advertising and user profiling.
On 9 August 2022, the European Data Protection Supervisor recommended that the Council of the European Union enter into further negotiations with Japan to find an agreement on cross-border data flows.
About us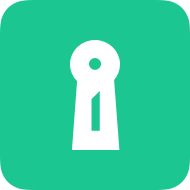 Attorney-level solutions to make your websites and apps compliant with the law across multiple countries and legislations.