We've compiled the latest in Data Protection and Privacy news for your convenience below.
1) Newly Published Documentation
2) Notable Case Law
3) New and Upcoming Legislation
The latest draft for the proposed Data Act was provided by the Czech Presidency of the Council of the European Union. The most recent text modifies the terms under which public agencies may request access to privately held data. The plan exempts most institutions from legal obligations and adds clauses that permit government agencies to utilize private firm data in exceptional circumstances. Reported here →
On its third reading, the California Senate revised Assembly Bill 2273, the California Age-Appropriate Design Code. The most recent modifications include extending the time to correct violations from 45 to 90 days and extending the deadline for submitting data protection impact assessments from two to three days. The bill is now back on the Senate's schedule for second reading due to the revisions, and final approval from the Assembly is now necessary. Access the bill here →
4) Strong Impact Tech
LastPass, a password management provider, suffered from a security breach two weeks ago, giving hackers access to the company's source code and confidential technical data. We've reported this story on our blog →
Oracle is accused of operating a "worldwide surveillance machine" and violating the fundamental privacy rights of hundreds of millions of people in a class action lawsuit filed last week in the Northern District of California. In addition to five causes of action ranging from state data protection laws to the federal wiretap act, the lawsuit contends that Oracle's collection and sale of personal data violated the state constitution of California. Read more here →
Apple has released an update to address security holes that it claims hackers may have "actively exploited" in its iPhone, iPad, and Mac devices. The new software "provides important security updates and is recommended for all users," the tech company claimed. Industry experts have speculated that the hole could allow hackers to take total control of vulnerable devices. iPhone 6s and after, iPad Pro, iPad Air 2 and later, and iPad 5th generation and later may all access the update. Reported here →
Other key information from the past weeks
The Italian Data Protection Authority (Garante Privacy) imposed a fine of €70,000 on UniCredit S.p.A. for violating Articles 12 and 15 of the General Data Protection Regulation (GDPR) following the receipt of a complaint submitted by an individual.
The European Data Protection Board (EDPB) published a binding decision under Article 65(1)(a) of the General Data Protection Regulation (GDPR)
Twitch, a video game streaming platform owned by Amazon, has admitted to a significant data breach. According to Twitch, a hacker breached the service's servers.
About us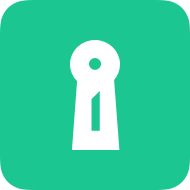 Attorney-level solutions to make your websites and apps compliant with the law across multiple countries and legislations.