We've compiled the latest in Data Protection and Privacy news for your convenience below.
1) Newly Published Documentation
The Brazilian data protection authority (ANPD) announced, on 29 August 2022, that it was seeking opinions on high-risk processing and issued a questionnaire for this purpose. In particular, the ANPD outlined that Article 4 of the Law No. 13.709 of 14 August 2018, General Personal Data Protection Law, outlines factors whereby the processing of personal data will be considered high risk. The ANPD is creating guidance that will elaborate on this provision and assist personal data processing agents. The questionnaire covers factors such as the volume of personal data processed, emerging technologies, and the frequency and duration of processing. Comments may be submitted via the questionnaire until 28 September 2022. Read here → (in Portuguese)
The UK's Information Commissioner's Office (ICO) announced in January 2022 that the international data transfer agreement (the IDTA), which is often referred to as the UK standard contractual clauses, needs to be used for contracts entered into, on, or after 21 September 2022. Organizations transferring UK-originated personal data will be required to use the IDTA, or the New EU SCCs together with the IDTA starting from that date. Access the guidance here →
2) Notable Case Law
The U.S. Federal Trade Commission sued the company Kochava for allegedly selling geolocation data that may be used to track users to sensitive locations. The commission says that the information provides evidence of "visits to reproductive health clinics, places of worship, homeless and domestic violence shelters, and addiction recovery facilities." Read about the decision here →
3) New and Upcoming Legislation
4) Strong Impact Tech
According to TechCrunch, a "massive" data leak affected the face recognition and license plate database of the Chinese technology business Xinai Electronics. The Xinai database included more than 800 million records. A human mistake was said to have "likely" caused the incident. Read more on our blog →
On Monday, September 5, 2022, a number of cybersecurity experts tweeted about the alleged discovery of a server breach that gave access to TikTok's storage that they believe contained personal user information. A few days ago, Microsoft Corp. announced that it had discovered a "high-severity vulnerability" in TikTok's Android app that "would have allowed attackers to compromise users' accounts with a single click." TikTok denied the allegations of a breach that was found over the weekend. As reported here on our blog →
Other key information from the past weeks
NOYB filed a complaint with the French Data Protection Authority (CNIL) against Google. NOYB claims that the tech giant has consistently disregarded the Court of Justice of the European Union's (CJEU) decision regarding direct marketing emails and used Gmail to send spam.
LastPass, a password management provider, suffered from a security breach two weeks ago, giving hackers access to the company's source code and confidential technical data.
Small businesses can now follow a six-step guide from the UK DPA (Information Commissioner's Office or ICO) on handling their data protection complaints.
About us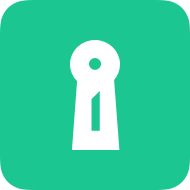 Attorney-level solutions to make your websites and apps compliant with the law across multiple countries and legislations.