We've compiled the latest in Data Protection and Privacy news for your convenience below.
1) Newly Published Documentation
2) Notable Case Law
3) New and Upcoming Legislation
The Council enacted the NIS2 Directive, legislation for a high uniform level of cybersecurity across the Union, to increase the resilience and incident response capacities of the public and private sectors and the EU as a whole. Access the press release here →
According to CNBC, a letter to US Senate senators was sent by more than 90 civil society advocacy organizations opposing the adoption of the proposed Kids Online Safety Act. Read here →
The "Privacy Legislation Amendment Bill 2022," which changes the Privacy Act 1988, has received final approval from the Australian Parliament. Access the new Bill and more information on our blog →
4) Strong Impact Tech
The Data Protection Authority (DPC) of Ireland has requested information from Twitter on a data scraping incident that resulted in the online disclosure of millions of Twitter users' profile information, including emails and phone numbers. Reported here →
In connection with a lawsuit alleging copyright violations from a Teach, the Delhi High Court issued an order that Telegram complied with. The teacher who filed the lawsuit said that several Telegram channels were reselling her study materials at a discount without her consent. Read about this here →
Other key information from the past weeks
Since leaving the European Union, the UK has made its first adequacy decision. The Department for Digital, Culture, Media, and Sport (DCMS) revealed the conclusion of the UK's adequacy decision regarding South Korea.
Facebook, owned by Meta, has been demanded to stop collecting personal data for the purpose of marketing and advertising after a lawsuit was launched in the High Court of England and Wales.
The Belgian Data Protection Authority (APD) issued a ruling in a matter regarding whether the controller could retain the request and the subject's name after the data subject requested that his or her personal information be deleted
About us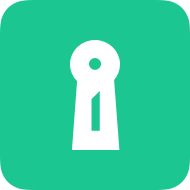 Attorney-level solutions to make your websites and apps compliant with the law across multiple countries and legislations.