We've compiled the latest in Data Protection and Privacy news for your convenience below.
1) Newly Published Documentation
Following the approval by the Belgian Data Protection Authority of the new action plan, IAB Europe CEO Townsend Feehan said the mandated implementation will come over the next six months, but concerns remain over "operating changes" that "may ultimately be found inadequate" by the Court of Justice of the European Union. Read here →
On 12.01.2023, the US and UK governments announced that an inaugural meeting was held in Washington DC which was attended by four senior government officials and concentrated on the US-UK Comprehensive Dialogue on Technology and Data. The prime focus of these discussions addressed the implementation of a data bridge between the US and the UK, collaboration to facilitate globally trusted data flows and strengthening UK-US collaboration on artificial intelligence both at a research and development level. Access here →
On 12.01.2023, the Governor of North Carolina, Roy Cooper, signed executive Order no. 276 which has the effect of prohibiting the use of certain applications or websites on state agency information technology systems, thereby curtailing cybersecurity threats. The order explicitly prohibits the use of TikTok and WeChat and any other applications which could have the potential of posing unacceptable cybersecurity risks. Press release here →
2) Notable Case Law
The CNIL carried out online investigations on the "tiktok.com" website between May 2020 and June 2022 and found that TIKTOK Information Technologies UK LIMITED (TIKTOK UK) and TIKTOK Technology Limited (TIKTOK Ireland) failed in complying with the obligations of the French Data Protection Act, namely Article 82, wherein it was not as simple to refuse cookies as to accept them. Read about the decision on our blog →
The Italian Data Protection Authority (Garante per la protezione dei dati personali) issued an injunction order against Amazon Italia Logistica Srl, together with a 20,000 euros administrative fine, for failing to provide a former employee with a detailed explanation of the basis for the denial of his access request concerning Amazon certification for internal courses done as well as the delay in providing other personal data, including also the employee's health file. The Authority's summary can be found here → (In Italian)
An Austrian citizen requested Österreichische Post to disclose with whom his personal data had been disclosed. Due to the vague reply given by Österreichische Post, the citizen took matters to the Austrian courts where it resulted that his personal data had been disclosed to a number of recipients including also advertisers. An official release here →
3) New and Upcoming Legislation
The Swedish Presidency of the Council of the European Union circulated potential compromises for outstanding issues with the proposed Data Act. Swedish leadership, which took control on Jan. 1, sought guidance from member states on how to proceed with the proposal, offering policy options for individual areas of concern. Topics discussed include small and medium-sized business exemptions and public entity access to private data. Reported here →
Dentons Canada Privacy and Cybersecurity National Practice Leader Chantal Bernier said that Canada is set to potentially enact a number of significant private sector privacy law amendments at both the federal and provincial levels. Read more here →
🇺🇸 US Law Updates:
4) Strong Impact Tech
Other key information from the past weeks
Meta Platforms Ireland Limited (Meta Ireland) was fined 210 million euros by Ireland's Data Protection Commission for violating the EU General Data Protection Regulation (GDPR) for its Facebook service and 180 million euros for violating the GDPR in relation to its Instagram service.
The French Data Protection Authority (CNIL) fined Apple Distribution International 8 million euros for neglecting to notify iPhone consumers (specifically those running iOS 14.6).
In a move toward resolving difficulties related to post-Brexit laws controlling trade with Northern Ireland, Britain and the European Union agreed on a way forward regarding data-sharing.
About us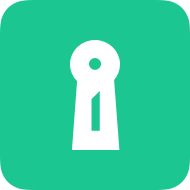 Attorney-level solutions to make your websites and apps compliant with the law across multiple countries and legislations.