We've compiled the latest in Data Protection and Privacy news for your convenience below.
1) Newly Published Documentation
2) Notable Case Law
The CNIL fined the voice, video, and text communication service Discord Inc 800,000 euros for failure to comply with the General Data Protection Regulation (GDPR). The fine was issued on the basis of findings further to an investigation carried out on the authority's own initiative, involving an online check on both the "discord.com" website and the DISCORD mobile application. Read about the decision here →
The US Federal Trade Commission (FTC) fined the telehealth and prescription drug discount provider GoodRx Holdings Inc., US$1.5M for sharing sensitive health data with social media platforms and other tech giants. The FTC has taken an enforcement action under its Health Breach Notification Rule against GoodRx, for failing to notify consumers of its unauthorized disclosures of consumers' personal health information to Facebook, Google, and other companies. The Authority's summary can be found here →
The US-based developer, Luka Inc. , has come under fire from the Italian Garante since its AI-powered chatbot 'Replika', which generates a 'virtual friend' using text and video interfaces, was found to be in breach of the EU data protection Regulation. The chatbot was found not to comply with transparency requirements and was deemed to process personal data unlawfully. Indeed, too many risks were associated with children and emotionally vulnerable individuals through the use of this chatbot. Read about his on our blog →
3) New and Upcoming Legislation
Industry associations call on EU decision-makers to halt the Data Act. 30 trade organizations pleaded with the co-legislators of the Data Act to refrain from taking "a leap into the unknown" with the new law in a joint statement released on Wednesday (1 February). Reported here →
Judicial reforms in Israel and changes in legal frameworks are raising concerns in the EU and could impact data flows. Head of the International Department at Norway's data protection authority, Datatilsynet, said that the impending reforms might lead the EU to reconsider Israel's adequacy status. Such a reform would imply that suddenly one cannot transfer data freely from Europe to Israel anymore, and probably European companies would avoid Israeli companies as well. Indeed, this may lead to Israel being placed in the same category as China. Read about it here →
US LAW UPDATES
4) Strong Impact Tech
A data breach that let hackers obtain the personal information of millions of consumers has been verified by Google. According to Google, the hackers only gained access to a small amount of user data, such as phone numbers, account statuses, SIM card serial numbers, and details about the customers' mobile service plans. Reported here →
TikTok CEO is to testify before US Congress on 23 March 2023 over data privacy concerns. The scrutiny of the Chinese-owned app has culminated in the CEO's impending appearance before the House energy and commerce committee, as confirmed by Republican representative Cathy McMorris Rodgers. The CEO will face legislators amid concerns over the social media app's alleged collusion with Beijing in accessing user data. More on this story here →
Other key information from the past weeks
The EU Health Council has agreed on amendments concerning secondary use of data in the EU health data space.
Dutch officials have been told not to use the TikTok app since the Chinese-owned video-sharing platform poses privacy risks.
In response to worries that EU legislation is not adequately shielding the creative industries from quickly evolving generative AI technologies like ChatGPT, artist groups are organizing a drive for legal amendments.
About us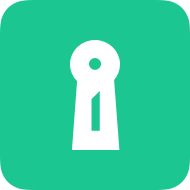 Attorney-level solutions to make your websites and apps compliant with the law across multiple countries and legislations.