As a business, ensuring the privacy of your users' data is not only an ethical matter, but is now also a matter of legal obligations and brand reputation. Like most things legal, compliance can be complicated. So how do you do it? This is where privacy management software comes in.
Continue reading to learn what it is, how it works, why you probably need it, and how to choose the best one.
Let's dive in! 👀
At a glance ⬇️
What is Privacy Management Software?
Privacy management software is a set of tools that help you to responsibly manage the personal data you process in accordance with the data privacy laws that may apply to you. For example, Europe's General Data Protection Regulation (GDPR), the California Privacy Rights Act (CPRA), Brazil's Lei Geral de Proteção de Dados (LGPD) and more.
By implementing software tools, as opposed to manual methods of management, businesses can streamline their privacy management processes to be less time-consuming and more precise.
How Does a Privacy Management Software Work?
Privacy management software works by helping you responsibly manage the personal data of the users that you are collecting and processing on your website. It assists you in meeting your website's legal compliance requirements by generating privacy policies and cookie policies that are customized to your business needs and the laws that apply to you, including global data privacy regulations such as GDPR, CCPA, LGPD and more.
A Privacy Management Software also helps you identify and manage personal data collected on your website or app, obtain and store proof of consent from your website users, and allows you to block cookies until you obtain the user's consent, including the ability for them to withdraw consent at any time.
In short, a privacy management software is designed to help you save time and money by simplifying legal and technical compliance. By ensuring that you comply with the obligations you have as a business owner under the law. In this way, you can rest assured that you're managing personal data responsibly and in compliance with applicable laws and regulations.
Benefits of using Privacy Management Software in your business
📌 Easy compliance
To ensure compliance with GDPR, CPRA, and other regulations, businesses face a challenging task. However, with privacy management software, businesses can make the process of compliance much easier, so here are some of the general requirements you should be aware of 👉
General Data Protection Regulation (GDPR)
Obtain explicit consent from user before collecting their personal data.
Ensure that personal data is collected and processed only for specific, legitimate purposes.
Provide clear and concise information on how you will use personal data
Allow individuals to access and manage, and their personal data.
Document your data processing activities and maintain consent records to demonstrate compliance.
California Privacy Right Act (CPRA)
Notify consumers of the categories of personal information being collected and the purposes for which it will be used
Provide users with notice of their data collection practices and allow them to opt-out of the sale of their personal information.
Provide an opt-in for consumers under the age of 16 before selling their personal information.
Lei Geral de Proteção de Dados (LGPD):
Obtain explicit consent from users to collect and process their personal data.
Provide clear information on how personal data will be used
Ensure that personal data is collected and processed only for specific, legitimate purposes.
Ensure that any third-party data processors you use also comply with LGPD regulations.
Document your data processing activities and maintain records to demonstrate compliance.
When it comes to meeting the multiple legal requirements surrounding data privacy, it's crucial to select the right software solution. By choosing a software that is specifically designed to meet the requirements of various regulations such as GDPR, CCPA, and LGPD, you can ensure that you comply with the law and receive the necessary technical support to fulfill your obligations as a business owner.
💡 Consider that a privacy management software can support compliance with many other laws and regulations according to where you and your users are based and avoid the hefty fines for non-compliance.
Building customer trust
As users become more aware of their data rights and privacy, companies need to prioritize maintaining customer trust. One way to achieve this is by leveraging privacy management software to quickly and transparently respond to individual queries about their data.
A privacy management software allows businesses to provide visibility over data storage, movement, and archiving, making it easy to locate and understand how customer data is being used. This not only benefits the customer, but also helps businesses establish a reputation as responsible and trustworthy data handlers.
💡 For example, one-step users can take to exercise their key right of access, under the GDPR is a Data Subject Access Request (DSAR), under this right, data subjects can request and ask, how is the information collected/processed?, what are the categories of personal data collected/processed?, is the data shared with third parties?
👉 As a business, you must provide a reply with a copy of the individual's personal data, undue delay and, at the latest, within one month of receiving it.
How to Choose the Best Privacy Data Management Software
As we have seen, choosing the right privacy management software is a crucial step in helping companies to simplify processes related to the privacy of their users' data and at the same time comply with different data privacy laws and regulations.
💡 Here are some tips to help you select the right privacy management software for your business:
✅ Ensure that your legal texts are written by legal professionals. This is crucial because if they do not comply with legal requirements, it could leave you vulnerable to potential lawsuits.
✅ Choose a company with a proven track record of working with legal professionals and involving them in the process.
✅ Consider whether your documents are simply templates or if they can be kept up-to-date and adapted to your company's evolving needs, changes to your website, or even if the laws change.
✅ Also consider additional tools that can assist you in identifying what you need, such as a website scanner, which can be helpful in identifying what may you need without extra efforts.
✅ It's also important to consider whether the privacy management software you're considering offers cross-legislation compliance. This means that the software can help you meet multiple laws and regulations at once, with this feature, you can streamline your compliance efforts and save time and resources.
💡
Not sure what privacy laws actually apply to you?
---
🎖 The best Privacy Management Software in 2023
Compliance doesn't have to be difficult!
iubenda can help you make your business legally compliant, in minutes:
Get your legal documents for your business!
Get started for free
Trusted by more than 90,000 clients worldwide
and designed to help you achieve full compliance
About us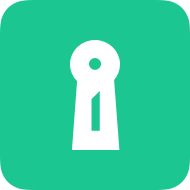 The solution to draft, update and maintain your Terms and Conditions. Optimised for eCommerce, marketplace, SaaS, apps & more.