If you run an e-commerce or online business, you're likely familiar with the challenges of managing returns and exchanges. That's where having a good RMA (Return Merchandise Authorization) can help.
In this article, we'll cover everything you need to know about RMA, including what RMA means, how it works, and best practices for implementing it in your business. We'll provide the key points that you need to create a successful return process. Keep reading! 👀
At a glance ⬇️
What does RMA mean?
Return Merchandise Authorization (RMA) is a procedure that allows companies to track and process customer returns, in the event that they request a repair, replacement, or refund. This system streamlines the return process, allowing businesses to manage their returns efficiently and helping them determine the validity of the issue.
Remember that a return merchandise authorization is an important part of delivering good customer service and ensuring that products are returned in a timely and efficient way.
What is an RMA Number?
An RMA number is a unique identifier that businesses assign to a customer's return and allows businesses to track the status of the return, ensuring that the process runs smoothly.
If a customer wants to return an item bought from a company, the business provides the consumer with a Return Merchandise Authorization number, it's typically generated once the return has been approved.
What is an RMA Form?
An RMA form is a document that customers use to initiate the return process. In this form, providing accurate and complete information on the RMA form lets companies in processing their returns quickly and efficiently.
Some key fields to consider including are:
customer name and contact information,
order number,
product description,
reason for return,
and any additional notes or comments.
What is the RMA Process?
The RMA process starts with a customer requesting an RMA, and next involves several steps, including:
Once the business approves the RMA, they will assign a unique RMA number,
The customer will receive this number for future reference,
The customer will send the items back to the business, and the business will need to check,
Product inspection, here the business will need to check that everything they're returning is on the RMA,
Depending on the vendor-specific processing steps, the RMA case may escalate to multiple stages,
Once the business has processed the RMA, they will close the case and assign a resolution,
The customer will need to be updated on the status of their RMA case and what the resolution was.
Finally, the customer will receive a refund, a replacement, or a repaired product based on the resolution assigned by the business.
💡 For example, make sure your Return and Refund Policy is clearly stated on your website and includes easy-to-follow instructions on how to start a return.
What Elements Does a Good RMA Process Include?
It's totally normal for customers to request returns when they shop online, so it's important to have a returns process that's easy to use and keeps them happy.
When creating your returns' system, it's essential to keep things simple and straightforward. Make sure to provide clear instructions on how to initiate a return and what steps the customer should take.
To make things easier for both you and your customers, there are some key elements should consider include in your RMA system:
✅ A well-written returns and refunds policy
This document is crucial for any business that accepts returns. This policy should be clear and concise, and outline the conditions for returns, time limits for returns and any other relevant information. A well-drafted policy that has been written by legal experts can help avoid disputes and ensure that returns are processed smoothly.
✅ Correct segmentation of refundable and non-refundable items
This is an essential point of any RMA process. In this way, companies can avoid unnecessary returns and ensure that they only accept returns of products that can be refunded or exchanged.
✅ A virtual wallet function
Another convenient feature, it allows customers to store refunded or exchanged funds in a virtual wallet, which they can use for future purchases. Not only does this benefit the customer by providing a convenient payment method, but it also benefits the business by encouraging customers to use their money back in your business.
These are key as they make the return process more convenient for the customer. By including a printed or downloadable return label with all the necessary information about the product and the return, businesses can simplify the return process and reduce the hassle for the customer.
✅ A fast and efficient process
This is an essential aspect of customer satisfaction. By ensuring that your customers are satisfied with their shopping experience. This can lead to positive feedback, repetition of purchase and a better reputation for your business.
Do You Really Need a Return Merchandise Authorization System (RMA)?
If you're running an online business that sells products, you might want to consider using a return merchandise authorization system, this may help to manage the returns process efficiently, ensuring that returns are processed in a timely and accurate manner.
Implementing an efficient RMA system is crucial to maintain a good reputation for your business and keep customers coming back.
Remember, while it's impossible to completely avoid refund requests, there are some things you can do to minimize them in addition to having a structured RMA system.
Where Should You Display Your RMA Information?
It's important to display your RMA information in a visible and accessible location on your website. This information should include your return and refund policy, the RMA process, and any other relevant details.
💡 Your refund policy should be included in your Terms and Conditions document in a conspicuous manner. However, keep in mind it is only one part of it. This document should mention other important information.
Remember that it is also good practice to include the returns' policy information on product pages, as well as the link to your terms and conditions on checkout pages.
Read about Clickwrap Agreements here 👉 Clickwrap Agreements: Top 5 Things You Need to Know
🔍 How can I build my Terms and Conditions document that includes a returns policy and all necessary disclosures?
Terms and Conditions are strongly recommended because they contain all the information about the conditions of sale and disclosures on methods of payment, shipping and return, delivery, withdrawals, cancellation conditions, warranties, etc.
Our Terms and Conditions Generator helps you to create a Terms and Conditions document in just a few minutes.
🚀 Select disclosures specific to your business among 100+ pre-drafted clauses, including refunds and more;
🚀 Follow the instructions to easily install the document on your website!
Generate an RMA refund policy with our Terms and Conditions Generator
Try it risk free
About us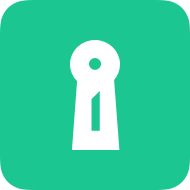 The solution to draft, update and maintain your Terms and Conditions. Optimised for eCommerce, marketplace, SaaS, apps & more.