We've compiled the latest in Data Protection and Privacy news for your convenience below.
1) Newly Published Documentation
2) Notable Case Law
3) New and Upcoming Legislation
US law updates:
4) Strong Impact Tech
The UK's National Cyber Security Centre ('NCSC') and the Information Commissioner's Office (ICO) have addressed several cyber risk concerns emanating from large language models such as ChatGPT. Both the NCSC and ICO have issued a series of Q&As which serve to enable the public to better comprehend the function and composition of these technologies as well as associated privacy risks.
The Swiss Federal Data Protection and Information Commission (FDIPC) has issued a statement concerning the use of ChatGPT and AI-supported apps. Whilst applauding the benefits of using such apps, the FDIPC also highlighted the risks associated with the processing of personal data by such technology. The FDPIC also stated that it is in contact with Italy's Garante further to the temporary ban issued last month. Reported here →
Other key information from the past weeks
ChatGPT's processing of Italian users' data has been halted by the Italian Garante.
The UK Government has launched an AI white paper "to guide the use of artificial intelligence in the UK, to drive responsible innovation and maintain public trust in this revolutionary technology."
France has ratified the modification to the Council of Europe Convention 108+ which concerns the protection of the automatic processing of individuals' personal data.
About us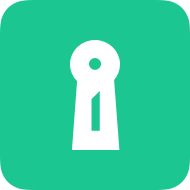 Attorney-level solutions to make your websites and apps compliant with the law across multiple countries and legislations.