Google CMP Partner Program is here! Google announced a new Certification Program for CMPs. This Certification Program is part of a new series of requirements that will help publishers align with the TCF and obtain consent for advertising.
As a Google CMP Partner, iubenda is now certified to give you all the help and support you need.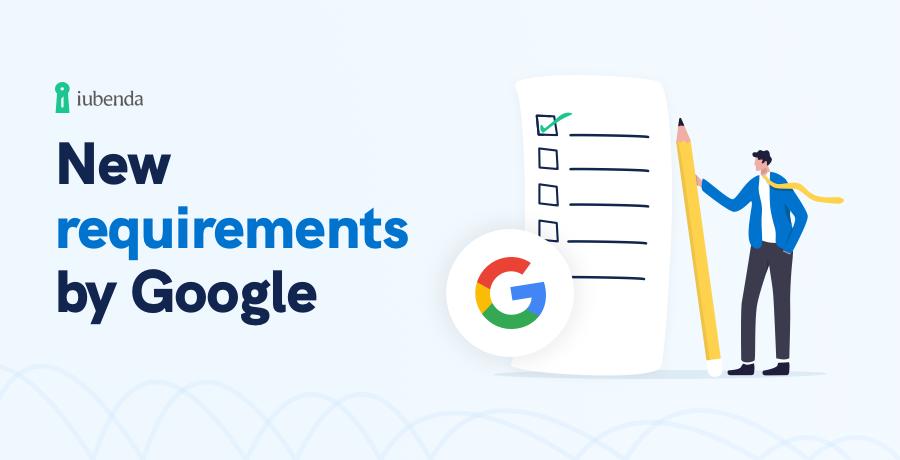 📌 Google CPM Partner Program: More about the new requirements
Having integrated IAB's Transparency and Consent Framework in their ads systems, Google will now require all publishers using their products — such as Google AdSense, Ad Manager, or AdMob — to use a Google-certified CMP that integrates with the TCF when serving ads to users in the European Economic Area or the UK.

On their side, CMP Partners will need to undergo a certification process, which will ensure their compliance with the TCF.

iubenda has been selected as a Google CMP Partner and our Solutions, therefore, fully integrate with the Transparency and Consent Framework (TCF). We are now certified, to continue to give you specialized care and support wherever needed.
🔍
Official statement by Google
---
"By supporting the TCF, we aim to promote a unified and reliable approach for users and publishers across the broader ecosystem. […] In connection with this new requirement, Google has begun the process of certifying CMPs that work with our publishing partners for TCF compliance. We want to ensure that each CMP can be used with our technology in ways that users expect."
🚀 Easily collect consent with iubenda
As a publisher, using a CMP that integrates with the Transparency and Consent Framework is in your best interests.

The TCF is fast becoming the industry standard, and it grants publishers benefits like:
Maximizing their ad revenue
Smoothly collecting and transmitting user preferences
Enhanced options and control over how they process users' data
Moreover, if you're using Google's products, a Google CMP Partner will make the experience even more seamless.
💡 Google CMP Partner
As a Google CMP Partner, iubenda can support advertisers with Consent Mode set-up.
Using our Google Tag Manager template is a recommended option to implement iubenda and support Google Consent Mode in a codeless way, saving significant time and effort.