We've compiled the latest in Data Protection and Privacy news for your convenience below.
1) Newly Published Documentation
2) Notable Case Law
3) New and Upcoming Legislation
US law updates:
New York: Senate Bill 365 for privacy act passes Senate and is delivered to Assembly.
Connecticut: Senate Bill 1103 for an Act concerning Artificial intelligence, automated decision-making and personal data privacy was signed by the Governor of Connecticut.
Florida: Senate Bill 262 creating the Florida Digital Bill of Rights was signed by the Governor of Florida, Ron DeSantis, and will enter into effect on July 1, 2024. The Digital Bill of Rights will apply to persons that conduct business in Florida or provide a product or service used by residents of Florida and processes or engages in the sale of personal data. However, there is a catch since the Bill only applies to companies with a revenue upwards from $1 billion.
4) Strong Impact Tech
Cyberscoop has reported that several privacy experts are raising the alarm on geolocation data being shared with generative artificial intelligence. The Managing Director for the AI Now Institute has said that "There's a whole host of reasons to be concerned about the security of location data and its implications for the privacy of users of the system." Reported here →
According to Euractiv, French senators confronted European TikTok representatives about the company's connections with the Chinese government and its handling of data protection. Read the story here →
Other key information from the past weeks
The Italian Data Protection Authority, the Garante Privacy, has published a guidance note on the application of the GDPR addressed to both the public and private sectors, with particular attention to SMEs.
The FTC and the Department of Justice have announced the filing of a proposed order against Amazon's Alexa for alleged violations of the Children's Online Privacy Protection Act (COPPA).
Brazil's National Data Protection Authority, the ANPD, announced that it has opened investigations into several companies and entities, including Telegram Messenger Inc, Meta's WhatsApp, and TikTok.
About us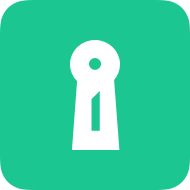 Attorney-level solutions to make your websites and apps compliant with the law across multiple countries and legislations.