Recently, Google announced a significant change impacting numerous businesses and users. If you're serving ads in Europe or the UK, you need to pay close attention to the new Google Adsense requirements.
Read on! We'll explain the new changes and how iubenda and Google are working together to help and support you. Let's get you updated!
🎯 New Google Adsense requirements, AdMob and more
So, what are the requirements for Google Adsense?
Google announced they're rolling out some changes later this year. If you run ads using Google's publisher products — AdSense, Ad Manager, or AdMob — in the UK or European Economic Area, you'll need to use a Google-certified Consent Management Platform (or CMP for short). But not just any CMP, it must be a Google certified CMP and one that integrates with the IAB Europe's Transparency and Consent Framework (TCF).
🤔 Why is Google requiring partners to use a Google certified CMP?
By making sure businesses use a compliant certified CMP, Google aims to give users a safer, privacy-first experience.
This move is inspired by the latest IAB Europe's Transparency and Control Framework (TCF) version 2.2 (This version has major updates and improvements compared to the previous IAB TCF 2.0). Here's a quick peek at what it entails:
No more using "legitimate interest" as an excuse for any form of personalization (like ads or content).
Third-party groups now have to follow certain data holding timeframes.
Users should easily find and use the CMP if they want to change or drop their consent.
🔗
Here's what Google had to say:
---
"Later this year, we will require all partners using our publisher products to use a Google certified CMP that integrates with the TCF when serving ads to users in the European Economic Area or the UK."

Read the full announcement →
What does this mean for you and your business?
If you don't use a Google-certified CMP, your ads may not display for a big chunk of your users. This can likely result in fewer clicks, views, and revenue.
→ To avoid potential revenue loss, ensure that you use a Google certified CMP like iubenda on your site.
🔍 Already with iubenda?
If you're already on board with iubenda, you're ahead of the curve! No extra actions are needed on your end. As a Google CMP Partner, iubenda is Certified to give you all the help and support you need.
📊 Not using a Google-certified CMP or unsure about yours?
For publishers who haven't adopted a Consent Management Platform (CMP) or are with a provider that's not aiming for Google's certification, this is a pivotal moment. Partnering with a Google-certified CMP like iubenda can give your business a competitive edge.
🌟 iubenda has got you covered!
We're an IAB TCF validated Consent Management Platform (CMP), and a Google CMP Partner. This means our system is already checked and certified by Google. So, with us, you're always safe and in line with the new requirements.
Choosing to implement or migrate to our CMP is a strategic move. Here's the competitive edge you gain:
🏅 Google-Ready: We're fully compliant with Google's Consent Mode, making us a preferred partner in the Google CMP program.
🌐 Global Compliance Coverage: Stay ahead with compliance for major regulations like GDPR, US State Laws, LGPD, and others.
🤝 Dedicated Support: Our professional team ensures a seamless transition and ongoing support.
🖌 Customizable User Experience: Craft consent banners that resonate with your brand and audience.
Our Consent Management Platform is not only certified by Google but also designed to foster stronger ties between publishers and the tech giant. As your business landscape evolves, we're here to guide and support.
About us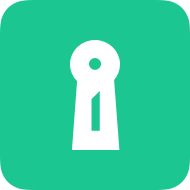 The solution to draft, update and maintain your Terms and Conditions. Optimised for eCommerce, marketplace, SaaS, apps & more.