What is consent management platform? How do they affect your business? And do you even need one? In this post, we look at exactly what a consent management platform (CMP) is, when it's needed and how you can set one up for your business.
What is consent management platform?
The term consent management refers to the system or process around how consent to cookies in managed on a website or app. Under GDPR and ePrivacy regulations, you must block cookie scripts from running prior to collecting user consent. The consent must also be informed and active, meaning that you must make certain disclosures to the user before collecting consent, and the user must take some explicit action in order to demonstrate or grant consent. Consent Management Platforms (CMPs) can be used to handle this consent collection process.
🔒
More on compliance for websites and apps
---
This article is a part of our series on compliance for websites and apps. Read also:
Why are consent management platforms important to businesses?
If your business has EU based users or if your business has a base in the EU you're required to comply with EU regulations. Consent management platforms make it easier for you to meet the technical requirements of the law by simplifying the legally required process of collecting consent to cookies. Furthermore, compliant consent collection is fast becoming an ad industry standard. Industry giant IAB Tech lab (which boasts well-known brands like Google and Microsoft among its board members) has created a technical framework to make it easier to share CMP-collected consent preferences to advertisers.
Publishers (businesses that monetize their content through ads) who do not collect compliant consent, risk decreased revenue as some advertising networks may limit access to their network if a compatible CMP is not implemented.
How can you get a consent management platform for your site or app?
As a registered Consent Management Platform, our Cookie Solution lets you:
Display legally required cookie consent notice and policy
Fully customize the look and behavior of the banner
Block cookies prior to user consent
Automatically detect and apply the correct legal standards (including multiple standards) based on location.
Easily collect and automatically pass user preferences like opt-out, to ad vendors who support the IAB US Privacy Framework (like Google and AdRoll)
Supports Google's Ads personalization Management
Try it now using the Generate Now button below or create a free account here.
Manage cookie consent with the Cookie Solution
Generate Now
About us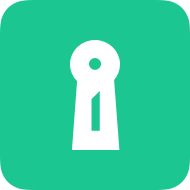 Cookie consent management for the ePrivacy, GDPR and CCPA
See also