If you have any European users, you must comply with laws like the GDPR and ePrivacy (Cookie Law). And if you have a WordPress website, you might be wondering how to implement these cookie consent requirements.
Luckily, our cookie consent plugin for WordPress simplifies and manages these compliance requirements within a few clicks. Our plugin lets you automate the implementation of GDPR and ePrivacy requirements by providing a fully customizable cookie banner, blocking scripts, and managing all aspects of cookie consent.
Since the plugin works with our cookie consent management solution, it allows you to block scripts that can install cookies before consent (including the most common widgets and third-party cookies), without the need of direct intervention on the code.
🆕
Introducing our new plugin: All-in-one Compliance for GDPR / CCPA Cookie Consent + more
---
Now you can manage consent, create a cookie banner, add your privacy policy and set your terms and conditions, from a single install.
And that's not all!
Our plugin now scans and rates your site, showing you at a glance what's missing. It also suggests what you need to do to improve your website's compliance.
👉 Download it here.
Here's a list of the scripts that can be automatically detected and blocked by our WordPress plugin:
Scripts automatically detected and blocked
AdRoll
AddThis widgets
Bing
CodePen
Criteo
Disqus
Elevio
Facebook Comments
Facebook widgets
Freshchat
Google AdSense
Google Analytics
Google Maps
Google Site Search
Google oAuth
Google+ widgets
Headway
Instagram widgets
Kissmetrics
LinkedIn widgets
Mixpanel
Neodata
Olark
Optimizely
Outbrain
PayPal widgets
Pingdom
Pinterest widgets
Segment
ShareThis widgets
Twitter widgets
UserVoice
Vimeo
YouTube
What is the iubenda Privacy Controls and Cookie Solution?
The Privacy Controls and Cookie Solution allows you to manage all aspects of the Cookie Law, and it lets you:
easily inform users via cookie banner and a dedicated cookie policy page;
obtain and save cookie consent settings;
preventively block scripts prior to consent.
It's completely free for up to 25K page views per month (no payment info required for free accounts), with affordable plans available for sites that have more monthly traffic.
Generate your cookie banner and download the WordPress plugin now:
Manage cookie consent for your WordPress site
Download the WordPress plugin
About us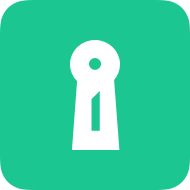 Cookie consent management for the ePrivacy, GDPR and CCPA
See also