If you're here, you probably have a WordPress site and need to display a cookie banner in order to comply with laws like the GDPR, the ePrivacy (Cookie Law) and the CCPA.
Cookie banner wordpress: why do you need one?
🔍 Did you know this?
Not only must the banner inform users about cookies, it should also block all cookie scripts from running before obtaining user's consent.
If you target Californian users, the notice should also contain the CCPA "Do Not Sell My Personal Information" opt-out link.
🚀 Luckily, our cookie consent plugin for WordPress simplifies and manages all of these compliance requirements within a few clicks!
Let's take a quick look at how to set it up.
Set up your cookie banner on WordPress
Install the Privacy Controls and Cookie Solution plugin from the WordPress plugin repository (it's free!);
In the WordPress Admin panel, click on Plugins > Add New Plugin > iubenda | All-in-one Compliance for GDPR / CCPA Cookie Consent + more. Install and activate it;
Start the scan of your website;
Go on, create and personalize your cookie banner by activating iubenda's solutions;
Integrate the script on your site and… you're good to go!
🎉 Once set up, the plugin will begin to show the banner to users that visit your site for the first time without the need for any other further configurations.
Generate a cookie banner for WordPress
Completely free for up to 25K pageviews per month
Get the WordPress plugin now!
About us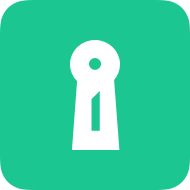 Cookie consent management for the ePrivacy, GDPR and CCPA
See also