If you potentially have any European users, you must comply with laws like the GDPR and ePrivacy (Cookie Law). If you use WordPress, a hugely popular content management system used to build and maintain websites, you might be wondering how to implement their cookie consent requirements.
Curious to know how you can create a cookie banner for your WordPress website?
Luckily, our cookie consent plugin for WordPress simplifies and manages these compliance requirements within a few clicks. In fact, it lets you automate the implementation of GDPR and ePrivacy requirements by:
providing a fully customizable cookie banner
blocking scripts (including the most common widgets and third-party cookies before consent is received)
managing all aspects of cookie consent
This plugin works with the our cookie consent management solution and it allows you to automatically or manually block scripts that can install cookies prior to consent, without the need of direct intervention on the code.
Setting up your GDPR cookie consent plugin
Download the Cookie Solution plugin from the WordPress plugin repository
Access the administration panel within WordPress and click on Plugins > Add New Plugin > Cookie Solution. Then install and activate it.
Once it's been installed, access the Settings panel where you'll be asked to fill in the script that was generated in your iubenda account when you activated the Cookie Solution (here's how to do it).
Once configured, the plugin will begin to show the banner on which your cookie policy will be shown/linked to users that visit your site for the first time without the need for any other further configurations.
For more information on how to activate our cookie management solution, consult this guide.
What is the iubenda Cookie Solution?
The iubenda Cookie Solution allows you to manage all aspects of the Cookie Law, and it lets you:
easily inform users via cookie banner and a dedicated cookie policy page;
obtain and save cookie consent settings;
preventively block scripts prior to consent.
It's completely free for up to 25K pageviews per month (no payment info required for free accounts), with affordable plans available for sites that have more monthly traffic.
Generate a cookie banner for WordPress
Completely free for up to 25K pageviews per month
Download the WordPress plugin
About us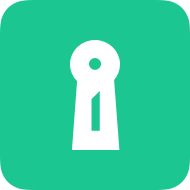 Cookie consent management for the ePrivacy, GDPR and CCPA
See also