What is the EU ePrivacy Directive about? What are the requirements? What does it mean for your website's use of cookies? In this post we'll answer these questions and show you how to comply.
What is the EU ePrivacy Directive?
Together with the GDPR, the ePrivacy Directive (also known as Cookie Law) is the most critical EU law in the field of personal data privacy and protection. And, even though it's an EU law, it could impact companies across the globe.
In effect since 2002, the ePrivacy Directive was established to put guidelines and expectations in place for electronic privacy, including email marketing and cookie usage. It complements the GDPR, and it still applies today.
The ePrivacy Directive is going to be repealed by the ePrivacy Regulation. The Regulation will be finalized in the near future and is expected to maintain values similar to the Directive with much of the same guidelines applying.
What does the ePrivacy Directive mean for the use of cookies?
If you do business in the EU (regardless of whether or not you are based in the EU), then the ePrivacy Directive/Cookie Law affect you: it regulates electronic communication even if it concerns non-personal data, and it requires users' informed consent before storing cookies on a user's device and/or tracking them.
This means that if your website can be visited by European users and it uses cookies, you'll need to:
provide a compliant cookie policy;
show a cookie banner at the user's first visit;
block non-exempt cookies (e.g. via Google Analytics, Adsense etc.) before obtaining user consent; and
release cookies only after informed consent has been provided (prior consent).
Prior to consent, no cookies — except for exempt cookies — can be installed.
Consent to cookies must be informed and explicit, and can be provided by a clear affirmative (opt-in) action. Subject to the local authority, these active behaviors may include continued browsing, clicking, scrolling the page or some method that requires the user to actively proceed.
How iubenda can help you manage cookie consent
Our Cookie Solution allows you to manage all aspects of the Cookie Law, in particular:
easily inform users via cookie banner and a dedicated cookie policy page;
obtain and save cookie consent settings;
preventively block cookies prior to consent; and
keep track of consent and save consent settings for each user for up to 12 months from the last site visit.
Manage cookie consent with the Cookie Solution
Generate a cookie banner
About us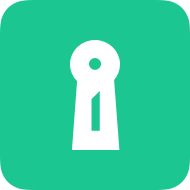 Cookie consent management for the ePrivacy, GDPR and CCPA
See also