What should Terms and Conditions for an app include? When do apps need Terms of Service? In this post, we'll cover how to write app terms and conditions and why you should have them in place.
A quick refresher before we begin – What are terms and conditions?

At their most basic, Terms and Conditions (often referred to as an EULA – End User License Agreement or Terms of Use) are documents which protect you (the business owner) by setting legally binding rules on how users can interact with your product/service.
Why are terms and conditions important for apps and when are they needed?
As mentioned above, Terms and Conditions set the way in which your product or content may be used, in a legally binding way. In general, you'll likely need to set Terms & Conditions if you have app which participates in some form of commerce (whether selling to users directly or facilitating trading).

For more on specific instances where they might needed are where you, read this post.
How
to write terms and conditions for an app
Here's how to prepare your terms and conditions for your app.
Step 1: Clearly identify yourself/ your business
Because Terms and Conditions are legally binding agreements, you want to ensure that key information such as identifying information is accurate and complete. More information on this here.
Step 2: Set basic rules for use of your app
At the very least your document should:
clearly state the rules for user behaviour and access to your product/software;
disclose any copyright/ intellectual property license that applies (e.g. open source);
include other details of your software license including conditions for termination;
include any disclaimers and limitation of liability statements.
Step 3: Make the document easily accessible to users
As Terms and Conditions are legally binding agreements, it is best practice (and required in some instances) that they be easily accessible to users. For this reason, we suggest making them readily available both at the site of any explicit agreement (such as on sign-up and account creation forms) and in the footer of your app.
Example App Terms & Conditions
The following is a Terms and Conditions document created in 5 minutes (click the button below to view).
The terms and conditions document was generated and customized using iubenda's user-friendly visual interface.
Our Terms and Conditions Generator lets you easily generate and manage Terms and Conditions that are customizable from over 100 clauses, available in 9 languages, drafted by an international legal team and up to date with the main international legislations. The solution is optimized for blogs, eCommerce and even complex scenarios like marketplace, SaaS and affiliate marketing programs.

Need a Terms and conditions document? Click the button below to generate your own (try it risk-free for 14 days)!
Generate your Terms and Conditions document
Start generating
About us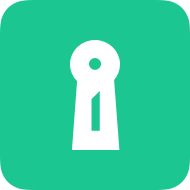 The solution to draft, update and maintain your Terms and Conditions. Optimised for eCommerce, marketplace, SaaS, apps & more.
See also