Firstly, let's make a quick recap: in order to comply with the EU Cookie Law, if your website can be visited by European users and it installs any non-technical cookies, you have to:
provide a compliant cookie policy;

display a cookie banner at the user's first visit;

block non-exempt cookies before obtaining user consent;

and

release cookies only after informed consent has been provided.
Most importantly, you have to give visitors the opportunity to provide, withdraw or refuse consent. Prior to consent, no cookies – except for exempt cookies – can be installed.
That said, let's answer the main question:
In which countries do I need consent for cookies?
Basically, United Kingdom and EU member states, I know:
Austria

Belgium

Bulgaria

Croatia

Cyprus

Czech Republic

Denmark

Estonia

Finland

France

Germany

Greece

Hungary

Ireland

Italy

Latvia

Lithuania

Luxembourg

Malta

Netherlands

Poland

Portugal

Romania

Slovakia

Slovenia

Sweden
💡 To learn more about which EU cookie consent rules apply on a per-country basis, check out our Cookie Consent Cheatsheet here .
Now, let's see which countries don't require consent for cookies.
Which countries do not require cookie consent?
Outside of the EU, cookie laws are not as strict. For example, the United States and Australia are among the countries that don't require consent for cookies.
Is cookie consent required in the US?
Essentially, the US does not require consent for cookies.
How iubenda can help you manage cookie consent
Our Privacy Controls and Cookie Solution allows you to manage all aspects of the Cookie Law, in particular:
easily inform users via cookie banner and a dedicated cookie policy page;

obtain and save cookie consent settings;

preventively block cookies prior to consent;

and

keep track of consent and save consent settings for each user for up to 12 months from the last site visit.
About us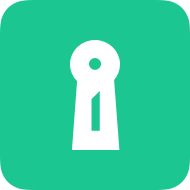 Cookie consent management for the ePrivacy, GDPR and CCPA
See also