In Apple's recent keynote, the tech giant made several exciting announcements, including the intent to place extra emphasis on data privacy. Senior Vice President Craig Federighi stated that privacy is "more important than ever" and that Apple's development is "grounded in the principles of data minimization, security protections, on-device intelligence, transparency, and control".
As these latest announcements are relevant to both users and developers alike, we've included a short list of the privacy highlights relevant to app developers below – and a bit about how iubenda can help.
Apple special keynote 2020, privacy highlights for App developers:
Sign in with Apple. Apple announced that they will make it possible fo developers to give end-users the ability to convert their existing login (eg. via email or facebook) to Apple sign in. According to Apple, the goal is to give users a more seamless experience and "enhanced security" while allowing to keep the account that they already have.
Enhanced location sharing controls for end-users. In addition to the already-existing location controls, end-users will now be able to choose whether they'd like to share their exact location or instead share their proximate location with Apps.
Changes to mic and camera. In an effort to make it easier for end-users to always know when they're recording, Apple will be adding more visibility for current or recent mic or camera use. In addition to asking for permission, when an app uses either mic or camera, it will be indicated in the status bar.
Tracking. App Store policy will require apps to ask end-users' permission before tracking them across third-party websites or apps. Users will no longer need to go into the settings app to access IDFA (Apple's Identifier for Advertisers) controls as Apple will display a user-permission dialog to the user for apps that request the ability to track the user. This effectively means that IDFA will now be opt-in:
Privacy disclosures. Apple will make a summary "digest" version of each app's data processing activities available to users on the app product page before download. While the Apple App Store already requires that you have a valid privacy policy linked from your app, this feature will mean that app developers will be required enter a detailed breakdown of their data processing practices when submitting to the app store. This will likely mean that as an app developer you'll at least need to know the type of data your app will be processing, the purpose and the third-parties its shared with.
How iubenda can help you to meet App store requirements
Our Privacy and Cookie Policy Generator allows you to generate lawyer-crafted, fully customizable responsive privacy policies that are optimized to meet app store requirements. Furthermore, because all policies are generated with both a "simplified" and "detailed" view, it's easy for you (and your users) to keep track of and understand all aspects of your processing – including the type of data processed, standard purposes – for both first-party and third-party services.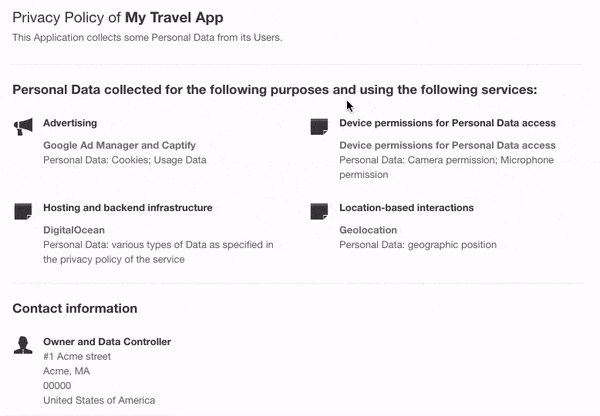 You can read more about iubenda for mobile here, or start generating below.
Create a privacy policy
Start generating
About us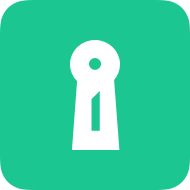 Attorney-level solutions to make your websites and apps compliant with the law across multiple countries and legislations.
See also