If your eCommerce store can be visited by European users and it uses cookies, you must comply with the ePrivacy Directive (also known as "Cookie Law").
The Cookie Law requires you to:
Provide a compliant cookie policy
Display a cookie banner at the user's first visit
Block non-exempt cookies (e.g. via Google Analytics, Adsense etc.) before obtaining user consent
Release cookies only after informed consent has been provided (prior consent)
Cookie policy for eCommerce
As the website owner, you need to collect user's consent before cookies are installed on the user's device. In order to give consent, users must be informed of data collection activities and choose whether or not to consent to the installation of cookies.
You must then set up a cookie policy in which you:
define which cookies you use (e.g. technical, statistical, profiling, etc.) and for what purposes;
list the categories and purposes of third party cookies that are installed.
Cookie banner for eCommerce
Besides the cookie policy – unless your website uses solely exempt cookies, which is highly unlikely – you'll need to show a cookie banner at the user's first visit and allow the user to provide consent. In fact, prior to consent, no cookies – except for exempt cookies – can be installed.
The cookie banner must:
briefly explain the purpose of the installation of cookies that the site uses;
clearly state which action will signify consent;
be sufficiently noticeable;
link to a cookie policy or make details of the categories of cookies, cookie purposes, usage, and related third-party activity, available.
Having an accurate cookie banner, cookie policy and blocking cookies before consent are all requirements under the ePrivacy (Cookie Law) and GDPR.
How iubenda can help you create a cookie policy and a cookie banner for your eCommerce store
Our solutions are built with the strictest regulations in mind like the GDPR and the Cookie Law. They are:
crafted and monitored by our international legal team;
available in 9 languages;
easy to use;
fully customizable; and
self-updating.
With our Privacy and Cookie Policy Generator you can create a beautiful, professional lawyer-crafted privacy and cookie policy for your eCommerce store:
add any of over 1700 pre-created clauses instantly, or simply write your own;
after saving, you can easily translate into any of our 9 supported languages with just one click;
best of all, it automatically updates when the law changes.
Our cookie management solution allows you to:
easily inform users via cookie banner and a dedicated cookie policy page (which is automatically linked to your privacy policy and integrates what's necessary for Cookie Law compliance);
obtain and save cookie consent settings;
collect granular, per purpose consent;
preventively block scripts prior to consent;
maintain records of consent via integration with our Consent Solution (integration available upon request).
Manage cookie consent with the Cookie Solution
Generate a cookie banner
About us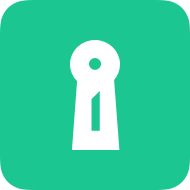 Cookie consent management for the ePrivacy, GDPR and CCPA
See also