Looking to launch your e-commerce site? Before diving in headfirst, it's important to make sure you have all your bases covered. That's why we've created this ultimate ecommerce checklist (a 10-step guide) to help you ensure that your online store is ready for launch.
What are the basic steps in e-commerce?
Launching an e-commerce store can be an exciting and rewarding experience, but it requires careful planning and execution. The basic steps for starting an e-commerce business include researching your target audience, selecting a suitable platform, choosing a custom domain, designing a user-friendly website, implementing a secure payment system, optimizing for SEO, developing a shipping and returns policy, creating a privacy policy, complying with legal obligations, and providing easy contact options for customers.
📌 The ultimate ecommerce checklist
Let's dive into the Ultimate E-commerce Checklist
✅ Choose your ecommerce platform
Choosing the right e-commerce platform is the first step on the ecommerce checklist, and is a crucial step in creating a successful online store. Your e-commerce platform will determine the functionality and features of your website, so it's important to choose one that fits your needs. Popular options include Shopify, WooCommerce, and Magento. Consider factors such as ease of use, customization options, and pricing when making your decision.
✅ Add a custom domain
One of the most important steps in creating a successful e-commerce site is adding a custom domain. A custom domain helps establish your brand and make your website more professional. It also makes it easier for customers to find and remember your website.
Start by choosing a domain name that is memorable, easy to spell, and represents your brand. Consider using keywords related to your products or services to help with search engine optimization.
💡 Keep in mind that some platforms offer a free domain name when you sign up for their hosting plan, while others require you to purchase a domain separately. So this can be a cost-saving option.
✅ Determine your target audience
Knowing your target audience is essential in creating a successful online store. So for this point on the ecommerce checklist take the time to research and understand who your ideal customer is, what their needs are, and what type of products they are looking for. This information will help you tailor your website design, product offerings, and marketing strategies to appeal to your target audience.
💡 Remember, your product offerings should also be tailored to your target audience. Consider which products are most likely to appeal to your ideal customers, and make sure they are prominently featured on your website.
✅ Develop a website design and branding
Your website design and branding should reflect your target audience and the products you are selling. Make sure your website design is user-friendly, visually appealing, and consistent with your branding. Your branding should be unique, memorable, and recognizable.
Consider factors such as website layout, color scheme, and font choice. Use language and imagery that speaks directly to your target audience.
💡 Modern website builders are often natively responsive Check out our comparison of the best ones
✅ Implement a secure payment system
Implementing a secure payment system is crucial for any ecommerce website. Customers need to feel confident that their personal and financial information is protected when making purchases on your site. When choosing a payment system, look for options that are PCI-compliant and offer encryption and fraud protection. Popular options include PayPal, Stripe, and Authorize.net.
It's also important to clearly communicate your payment policies to your customers, including accepted payment methods, refund and cancellation policies, and any additional fees or charges. Make sure this information is easily accessible on your website, ideally in a dedicated "Payment and Security" section. 🔎 See below how to make your site compliant and avoid launch problems
✅ Make it easy for shoppers to contact you
Making it easy for shoppers to contact you is an important aspect of running a successful ecommerce business. Providing multiple channels of communication, such as email, phone, and live chat, can help ensure that customers can reach you in a way that is convenient for them.
It's also important to make sure that your contact information is prominently displayed on your website, ideally in the header or footer of each page. This can include your email address, phone number, physical address, and any relevant social media profiles.
Consider implementing a customer support ticket system or using a help desk software to manage customer inquiries and ensure that nothing falls through the cracks. This can also help you track common questions or issues, allowing you to address them proactively and improve the overall customer experience.
✅ Make your site compliant and avoid launch problems
Privacy is a major concern for online shoppers, there are legal obligations that you need to be aware of to protect your business and your customers. Failure to comply with these obligations can result in legal issues, financial penalties, and damage to your reputation.
So in this ecommerce checklist, we cannot leave out one of the most important legal requirements for e-commerce websites is to have a proper Terms and Conditions document. This document outlines the rules and guidelines that govern the use of your website, including issues such as, refunds, methods of payment, shipping, delivery, withdrawals and limitations of liability. Make sure to use a high quality tool to ensure that your Terms and Conditions document is legally blinding and covers all necessary areas.
You also need to include a clear and transparent refund and cancellation policy. This includes clearly stating your refund and cancellation policies on your website, including any deadlines or conditions for returns.
👉 So, don't forget this important step in the ecommerce checklist.
✅ Implement website analytics and tracking
It's important to track your website's performance to understand how it's performing and how you can improve it. By implementing website analytics and tracking tools, you can gain valuable insights into your website's traffic, user behavior, and other important metrics.
Google Analytics is a popular free tool that allows you to track website traffic, page views, bounce rates, and other essential data. This tool can help you identify areas where your website needs improvement and understand your customers' behavior.
With this data at your fingertips, you can make informed decisions to optimize your website and boost your online success.
✅ Work on Ecommerce SEO
Ecommerce SEO, or search engine optimization, is essential for improving the visibility of your online store in search engine results pages. This involves optimizing your website's content, structure, and metadata to make it more easily discoverable by search engines like Google.
To get started with ecommerce SEO, begin by conducting keyword research to identify relevant search terms that your target audience is using to find products similar to yours.
Start by brainstorming a list of keywords that are relevant to your product or industry. From there, use a keyword research tool like Google's Keyword Planner or Moz's Keyword Explorer to identify additional keywords and phrases that your target audience is searching for.
💡 Look for keywords with high search volume and low competition, as these will be the easiest to rank for in search engine results pages. Incorporate these keywords into your website's product descriptions, category pages, and blog content to improve your chances of ranking higher in search engine results.
✅ Develop a sensible marketing strategy
A marketing strategy is crucial to drive traffic and sales to your online shop and is perhaps the last point to consider in this ecommerce checklist, so determine which channels are most effective for reaching your target audience, whether it's social media, email marketing, or paid advertising. Develop a strategy that is tailored to your business and goals. Consider which marketing channels are most effective for reaching your ideal customers, whether it's social media, email marketing, or paid advertising.
As we have seen, launching an e-commerce site can be a daunting task, but with the right checklist, you can ensure that your online store is ready for success. From choosing the right platform to developing a marketing strategy, there are many steps involved in creating a successful online store.
By following this 10-step ecommerce checklist, you can feel confident that your website is ready for launch. Don't forget legal requirements, such as creating a privacy policy and terms and conditions document, to protect your business and customers.
Good luck on your online store launch!
Don't Forget Your Legal Obligations
for E-commerce Websites
Get the legal documents for your e-commerce now!
About us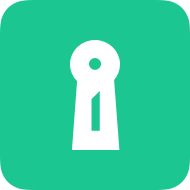 The solution to draft, update and maintain your Terms and Conditions. Optimised for eCommerce, marketplace, SaaS, apps & more.