We've compiled the latest in Data Protection and Privacy news for your convenience below.
1) Newly Published Documentation
The French Data Protection Authority (the CNIL) has posted an article on multi-factor authentication. Read here → (in French)
The Israeli Data Protection Authority (the PPL) has issued recommendations on wearable devices and fitness apps. Read the recommendations here →
The Spanish Data Protection Authority has published a blog post on encryption keys and how they could be considered personal data. Access it here → (in Spanish)
2) Notable Case Law
The Spanish Data Protection Authority has issued a fine against a company for failing to provide sufficient information. Read the decision here → (in Spanish)
The Italian Data Protection Authority has issued a €2,000,00 fine against a company for failing to comply with its obligation to provide clear and transparent information about data processing to the data subject. In this case, the company used video surveillance cameras without providing the necessary information under article 13 of the GDPR. Read the case here → (in Italian)
3) New and Upcoming Legislation
4) Strong Impact Tech
PWC led a survey on Canadian Digital Trust Insights in 2022, which found that over 50% of Canadian organisations predicted an increase in cybersecurity funding. The survey was centered around four main questions, notably the role of the CEO, the complexity of the organisation's structure, the most important risks for today and tomorrow, and the risk posed by third parties and the supply chain. Read here →
Twitter has expanded its Privacy Information Policy to forbid publishing other people's media which is considered private information, such as photos or videos. Read Twitter's summary here →
Other key information from the past weeks
In Case C-102/20, the Court of Justice of the European Union decided that certain adverts inside mailboxes could be considered as unsolicited commercial communications (in other words, spam). It was notably argued that because the adverts were displayed in-between the subject lines of received emails, they themselves appeared as electronic mails to the average user.
The Greek Data Protection Authority has issued a €20,000 fine against a company, for infringing Article 6 GDPR and notably making unsolicited marketing phone calls to data subjects. The Authority took into account the duration of the infringement and the company's lack of cooperation.
About us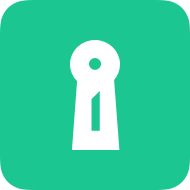 Attorney-level solutions to make your websites and apps compliant with the law across multiple countries and legislations.