We've compiled the latest in Data Protection and Privacy news for your convenience below.
1) Newly Published Documentation
2) Notable Case Law
The Irish Data Protection Authority (DPC) imposed a fine of €17 million on Meta Platforms for the failure of having appropriate technical and security measures in place, thereby infringing specific requirements of the GDPR. The infringements emerged in twelve data breaches notified between June and December 2018. The Authority's summary can be found here →
The Irish DPA (DPC) has been sued by the Irish Council for Civil Liberties (ICCL) before the High Court for its inaction over Google's "Real-Time Bidding" online advertising system, which is defined as "the largest data breach ever." The inaction refers to the failure of the DPC to investigate the security complaint filed against Google in 2018, the year when the GDPR came into force. Reported here →
3) New and Upcoming Legislation
Privacy legislation in the US states:
Iowa – The House of Representatives has approved a bill for An Act relating to consumer data protection. The Bill is expected to enter into force on January 1, 2024, and it does not include provisions on opt-out and private right of action.
Florida – The Bill SB1864 has failed to pass the State Senate and has been withdrawn.
4) Strong Impact Tech
The Federal Trade Commission (FTC) has tried to identify ways to address fraudulent digital data practices. FTC has settled on algorithmic destruction, which could significantly influence IT businesses. Read more here →
Other key information from the past weeks
Wojciech Wiewiórowski, the European Data Protection Supervisor, made a blog post urging more oversight and regulation of the advertising technology space, in particular, targeted advertising which shall be controlled through the principles of transparency and accountability as laid down in the proposed Digital Services Act.
In a letter to the European Commission, the European Data Protection Board (EDPB) issued several recommendations about the Artificial Intelligence Act (AI Act) recently proposed by the EU Commission. It referred to the recent joint opinion adopted on the AI Act with the European Data Protection Supervisor (EDPS).
The UK government has indicated that legislation to create an Office of Digital Identities and Attributes will be introduced. The legislation will establish an accreditation and certification process for businesses to demonstrate that they meet the security and privacy requirements for using digital identities.
About us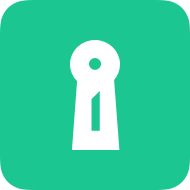 Attorney-level solutions to make your websites and apps compliant with the law across multiple countries and legislations.