What is the meaning of copyright? How does a copyright disclaimer work? And how do you write one?
In this post, we'll go through all these questions and show you how to write a proper copyright disclaimer for your original work!
What is a copyright disclaimer?
First of all, let's start with some definitions: what is copyright, exactly?
Copyright is essentially the "right to copy." Once you've created an original work and fixed it in a tangible medium (for example, a photograph, a song, or a computer program), you are the author and the owner of your work and thus have the exclusive right to use it.
Copyright is automatically granted when you publish your original work, and – ideally – your name should be cited anytime someone shares or uses your content. But unfortunately, it's not always that easy to prove or enforce ownership, especially when it comes to online content.
Here's where copyright disclaimers go on stage.
A copyright disclaimer is a simple notice stating your name, the date, and a statement of rights. Its purpose is to inform people that the original content you've created belongs to you because you are the author.
📝
More on compliance for bloggers and web publishers
---
This article is a part of our series on compliance for bloggers and web publishers. Read also:
What about "fair use"?
However, there can be some exceptions to copyright, allowing people to use your content lawfully.
For example, the Copyright Law of the United States mentions fair use as one. According to Article 107, people can use copyrighted content for the following reasons:
criticism;
comment;
news reporting;
teaching;
scholarship or research.
And these are not considered copyright infringements.
💡 Please note that copyright is territorial.
Therefore, you'll enjoy US-copyright rights when your work is being used (or infringed upon) in the US, Italian copyright in Italy, and so on.
How to write a copyright disclaimer
Now that you've made it this far, it's time to get things done.
How do you practically write a copyright disclaimer for your website or blog?
A copyright notice should at least include:
the copyright symbol (©);
Your name as author and your website's name. It can also be the name of an organization, a business, or a corporate name;
a current year or year range;
a statement of ownership ("All Rights Reserved").
Once you've written it, you can add it to your website's footer. It's where copyright disclaimers are usually placed.
Here's an example taken from the website of The Guardian:
Is a simple copyright disclaimer enough?
Even though a copyright disclaimer is a good starting point in protecting your content, we can't guarantee that it will be enough. Original online content is often used without permission when not stolen and repurposed with a different author's name.
Anyway, you could still do one thing to be even safer: you could create your Terms and Conditions document!
Terms and Conditions (also known as "Terms of Service" "Terms of Use") are legally binding documents and help you set your rules for the use of your site and content in a legally enforceable way.
You can decide how people may use your content through Terms and Conditions. Terms also allow you to add disclaimers and limitation of liability clauses to protect yourself against the misuse of your content.
How iubenda can help
iubenda helps you protect your original content and set your rules!
Through our Terms and Conditions Generator, you can create the perfect Terms and Conditions document and add all the clauses you need in just a few clicks!
Generate a Terms and Conditions document
Start generating
About us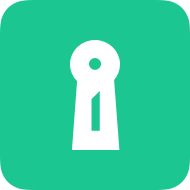 The solution to draft, update and maintain your Terms and Conditions. Optimised for eCommerce, marketplace, SaaS, apps & more.
See also