We've compiled the latest in Data Protection and Privacy news for your convenience below.
1) Newly Published Documentation
CNIL has published a set of FAQs on Google Analytics. Access the FAQs here →
The Swedish DPA has released statistical data on complaints received to assist companies and the general public in enhancing data subject protection and driving more significant data protection standards for personal data protection, including international transfers. Access here →
Following issues about who is responsible for the authorized transmission of personal data in complex controller/processor arrangements, the Danish data protection authority (Datatilsynet) announced on June 8, 2022, that it has prepared a short educational note on the notion of data exporters.' Read here → (in Danish)
2) Notable Case Law
3) New and Upcoming Legislation
4) Strong Impact Tech
According to reports in the Irish Times, "new legislation is expected to open the door to the use of facial recognition within a range of surveillance technologies in Ireland, including CCTV cameras and police body cams, automatic number plate recognition (ANPR or LPR in the U.S.)." Reported here →
Other key information from the past weeks
WhatsApp has been given one month to show compliance with EU consumer law. The European Consumer Organisation (BEUC) and eight members filed a complaint through the Consumer Protection Cooperation Network.
About us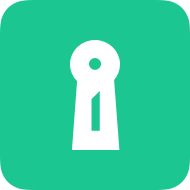 Attorney-level solutions to make your websites and apps compliant with the law across multiple countries and legislations.