What is Segment and how it works
Segment is a Customer Data Platform (CDP) that allows you to collect, transform, send, and archive first-party customer data.
What is "first party data"?
First-party data is data that a company collects directly from its users and that it owns. For example, the behaviour of your users on your website – what's the most read piece of content, which is the item that they buy more often, how long does a user spend on a specific page – are first party data.
Thanks to its API library, you can use Segment to track specific events that happen on your website or app and collect useful data for your activities. This first-party data can help you to understand your users better and refine your decision-making processes.
Segment is indeed a useful tool that can really make a difference in your strategies, so it's no wonder that it's one of the most popular on the market. However, that doesn't mean that it's the perfect fit for every business.
With that said, here are 5 open source alternatives to Segment that you may find useful!
Open source alternatives to Segment
Given the rise of importance of first-party data, many other Customer Data Platforms have been created.
Let's have a look at 5 open-source alternatives 👇
1. Rudderstack
Rudderstack is an open-source CDP, created as an alternative to Segment. Its API is compatible with Segment's, making the transition from one platform to another a lot simpler.
Rudderstack is built mainly for developers and data engineers who need to collect data from various sources, such as apps, websites, platforms, and track events. In fact, while Segment is UI-based, Rudderstack is API-based, making it also easier to integrate it with your existing workflows.
Being open source, Rudderstack does not own any of the data it hosts.
As for the pricing, Rudderstack's free plan differs from Segment's and it may be more convenient for startups and small businesses: while Segment is free up to 1000 visitors/month, Rudderstack is free up to 1M events/month.
2. Snowplow
Snowplow is another open-source CDP. Snowplow helps you create and operationalize first-party customer behavioral data.
One of the best features of Snowplow are schemas. Schemas are used to record the details of events, in a way that actually works for your business. Thanks to schemas, you can collect filtered data that you'll most likely end up using, saving up a lot of time.
Moreover, Snowplow helps you with data governance and compliance, by simplifying data audits.
As for the pricing, Snowplow plans are customed-priced.
3. Jitsu
Jitsu is an open source data integration platform. Its aim is to ensure that all business data is consolidated in a single database and ready for analytics.
Compared to Segment, it has a few additional features: for example, Jitsu supports almost real-time data streaming, retroactive user recognition and geo enrichment.
You can decide to use Jitsu in two ways:
as an open source software, meaning you can download it and host it yourself;
as a cloud software: this option is free up to 250,000 events/month, then pricing starts at $99 per month.
4. Tracardi
Tracardi is a low-code customer data platform, to help you engage with your customers and increase your sales.
You can use Tracardi for different purposes: you can collect and store data from multiple sources in real time; you can personalize user experience with segmentation and targeting; you can create profiles for your customers and more.
Tracardi is open-source and free, with additional premium services.
5. Apache Unomi
Apache Unomi is a Java Open Source customer data platform. It's designed to manage customers, leads and visitors data and help personalize customers experiences.
Apache Unomi can be integrated within very different systems, to promote profile sharing and re-use.
💡
Did you know?
---
To collect and use your users' data, you need their consent. It's a legal requirement!
There are a few things you can do to improve your consent rate: check our useful tips here.
About us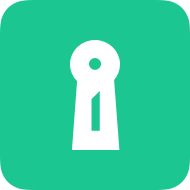 Attorney-level solutions to make your websites and apps compliant with the law across multiple countries and legislations.