Creating a website that looks great and works seamlessly across all devices is no longer an option, it's a necessity. In today's digital age, having a mobile-ready website is essential to ensure that your visitors can access your site from anywhere, at any time.
One of the easiest ways to achieve a mobile-ready website is by using a responsive website builder.
In this article, we will take a closer look at the top 5 responsive website builders that can help you create a mobile-friendly website with ease.
At a glance
Why do you need a responsive website?
According to the latest stats, 62.06% of website traffic comes from mobile devices. For this reason, Google has also switched to a mobile-first indexing approach, meaning that the mobile version of a website is indexed first.
So having a website that is optimized for mobile view is key for your website visibility and success!
As a rule of thumb, the mobile version of your website should have the same content as the desktop version, the images should be optimized for a smaller screen, as well as the overall spacing and elements.
Which website builder is responsive?
In general, you can expect that most modern website builders are at least responsive – of course some are better than others in terms of speed and ease of use. For a quick glance, here's a list of someof the most popular responsive website builders:
Wix
Squarespace
Weebly
WordPress
Shopify
Jimdo
Webflow
SITE123
GoDaddy Website Builder
Strikingly
Best responsive website builders (Top 5)
Now that you have an idea of what's available, let's take a look at the top 5 website builders that can help you create a website optimized for mobile.
1. Wix
Wix is a popular website builder that offers a user-friendly interface and a variety of features to help users create a website without any coding knowledge.
Why is Wix responsive?
Wix's Editor X lets you build fully responsive websites that automatically adjust to the screen or device they are being viewed on.
It offers a drag-and-drop interface, which allows users to easily customize their website's design and layout.
The mobile editor allows users to customize the mobile version of their website separately from the desktop version.
2. Squarespace
Squarespace is a website builder that makes it easy to create a professional website thanks to its design-oriented approach.
Why is Squarespace responsive?
Squarespace's Responsive Design resizes the content and images of your website to fit different devices and screen widths.
Squarespace too has a mobile editor that allows you to edit your website for smaller screens.
Squarespace's sites are search engine friendly and ready to be found in mobile searches.
3. Weebly
Weebly is an affordable website builder that lets you switch themes without rebuilding your site.
Why is Weebly responsive?
Weebly offers a selection of responsive templates, that can adapt to different devices and resolutions.
Their drag-and-drop interface makes it easy for users to design and customize their websites without any coding knowledge.
The built-in SEO tools will help you rank on search engines.
4. WordPress
WordPress is one of the most popular website builders in the world, with over 42% of all websites on the internet using it. WordPress is known for its flexibility, ease of use, and powerful features.
Why is WordPress responsive?
WordPress isn't automatically responsive, but it all depends on the themes and plugins you use. However, it's pretty easy to create a mobile-optimized website, since there is a vast selection of themes and plugins (both free and paid) that you can install.
WordPress also offers a drag-and-drop Gutenberg interface, with options to add and edit text, images, and other elements. Users can also add other features to their website, including e-commerce tools, social media integrations, and a blog.
WordPress has a mobile app that allows users to manage their websites on the go.
5. Shopify
Shopify is a website builder that is specifically designed for e-commerce websites.
Why is Shopify responsive?
Shopify offers a great selection of responsive themes that are optimized for different layouts and screen resolutions. These themes are designed to be mobile-first, with layouts that are optimized for mobile devices and that adapt to larger screen sizes.
It also has mobile-friendly plugins and integrations, such as mobile-friendly email marketing apps and mobile optimization tools.
The built-in analytics tools can help you monitor your website's performance on different devices and identify areas where you may need to improve your website's responsiveness.
💡 Is Shopify the platform you've chosen?
Check our Shopify Cheklist: what you need to check before launching your website!
In conclusion
As you may have seen, all these website builders are responsive and have many features in common:
responsive templates;
drag-and-drop interfaces;
tools for mobile optimization.
However, some of them – such as Weebly and Squarespace – are more suitable for beginners, while others – like WordPress – may require more technical knowledge.
In the end, it all depends on your business needs, your technical skills and your budget. But you can likely expect responsiveness from each one of these.
About us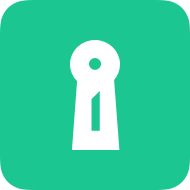 Attorney-level solutions to make your websites and apps compliant with the law across multiple countries and legislations.