Google Ads is one of the most popular advertising platforms on the internet. Being the no.1 search engine, it's easy to see why so many businesses turn to Google for their advertising needs. However, there are people looking for Google Ads alternatives.
With Google Ads becoming increasingly competitive and expensive, for some, it's worth considering other platforms as well. There are many different ways you can promote your products or services.
In this article, we'll explore five Google Ads alternatives that can help diversify your advertising strategy.
At a glance
How can I advertise without Google?
Some popular alternatives to Google Advertising include Facebook Ads, Amazon Ads, Clickbank, and more.
The type of platform you choose should depend on a few factors. To start, you should consider things like your budget and what you're trying to sell. If it's a physical product, then something like Amazon or Facebook ads might be a good fit. If, instead, you're trying to promote your content, you might want to consider Infolinks. Selling a service? Then Clickbank and affiliate networks might be good alternatives.
Continue reading to learn more.
📌 5 alternatives to Google Ads
1. Microsoft Advertising
Microsoft Advertising (formerly Bing Ads) is a search advertising platform owned by Microsoft, and it works similarly to Google Ads. It allows businesses to display ads on Microsoft's search engine, Bing, as well as on other Microsoft-owned properties.
Like Google Ads, Microsoft Advertising operates on a pay-per-click (PPC) model, where businesses bid on specific keywords and pay only when a user clicks on their ad. The platform offers a variety of ad formats, including text ads, shopping ads, and display ads.
Pros ✅
Less competition and lower cost per click (CPC).
Integration with Microsoft Advertising Intelligence for keyword research.
Easy import of campaigns from Google Ads.
Cons ❌
Smaller user base than Google Ads.
Less robust reporting and analytics features.
Less advanced targeting options compared to Google Ads.
2. Facebook Ads
Facebook Ads is another great alternative to Google Ads. With over 2.9 billion active users, Facebook allows you to reach a huge audience and use precise targeting options, such as interests, behaviors, and demographics.
Facebook also operates on a pay-per-click (PPC) model and offers a great variety of ad formats, such as images, videos, carousels, and more.
Pros ✅
Advanced targeting options based on user behavior and demographics.
Large user base with a variety of ad formats.
Ability to retarget users who have engaged with your brand before.
Cons ❌
3. Infolinks
Infolinks is an online advertising platform that provides in-text advertising solutions for publishers, advertisers, and brands. Infolinks uses a unique ad format that displays ads within the content of web pages, where the ads appear as double-underlined hyperlinks. When a user hovers over these hyperlinks, a small ad pops up, and if the user clicks on the ad, the publisher earns revenue.
In addition to in-text advertising, Infolinks also offers other ad formats, such as display ads, in-fold ads, and in-screen ads. Infolinks is a popular choice for small to medium-sized publishers who want to monetize their websites, and it's used by over 350,000 publishers and advertisers globally.
Pros ✅
Various ad formats, that give publishers more options to monetize their websites.
No minimum traffic requirement.
It's easy to get your ads approved.
Cons ❌
The ads shown to users aren't always relevant and sometimes intrusive.
Traffic comes mainly from US and Canada.
There's a minimum payout threshold of $50.
4. ClickBank
ClickBank isn't an advertising platform, but it can be a great way to promote your products or earn commissions through affiliate marketing.
ClickBank is an online platform that connects digital content creators with affiliate marketers who promote and sell their products. Digital content creators can list their products for affiliates to promote, and affiliates can earn commissions on sales generated through their affiliate links.
It's a different business model, but it allows you to promote your products without paying for ads or marketing content.
Pros ✅
Access to a large affiliate network.
Automated payment processing, since it's ClickBank that handles payment processing and commission payouts.
Increased visibility and new customers.
Cons ❌
Limited branding opportunities.
Limited control over who promotes your services and how they are promoted.
Restrictions on the types of services and marketing methods allowed on the platform.
5. Amazon Advertising
Amazon Advertising is a great option for businesses that sell products on the platform. It allows displaying ads on Amazon search result pages and product pages in the format of sponsored products, brands, and display ads. Amazon Advertising works on a cost-per-click (CPC) model, similar to Google Ads.
Pros ✅
Highly targeted audience of shoppers who are actively searching for products.
Ability to display ads on product pages for similar or complementary products, increasing the chances of upselling.
Integration with Amazon's fulfillment and delivery systems, making it easy to track and manage sales.
Cons ❌
Higher cost compared to other platforms.
Limited audience outside of the Amazon platform.
Limited ad formats and targeting options compared to Google Ads.
---
Alternatives to Google Ads: In short
While Google Ads is a powerful advertising platform, it's not the only option out there. By exploring alternative platforms, you can diversify your advertising efforts, reach new audiences, and potentially reduce costs.
❗️
Don't run your ads without reading this first!
---
Retargeting and remarketing can boost your ad conversions and save you tons on advertising costs.
Read about it here 👉 Retargeting vs Remarketing
Read also
About us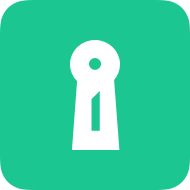 Attorney-level solutions to make your websites and apps compliant with the law across multiple countries and legislations.