If you're using email marketing as a tool to promote your business, you probably already know that not every email is the same. There are messages that are meant for a specific segment of your audience, while others can be sent to a wide range of people. One way of doing it is by sending mass emails to a wide audience through a bulk email sender.
In this article, we explain what are the benefits of using a bulk email sender and compare the best mass email services for your business.
What is the best way to send bulk emails?
If you're looking for a way to send mass emails, there isn't just one. Actually, even common email providers like Gmail can allow you to send multiple emails at a time.
However, in email marketing deliverability is key and you wouldn't want your emails to be marked as spam. One of the best ways to send bulk emails is through email marketing software that run on reliable SMTP servers, which help to ensure that your messages actually reach the recipient.
💡 What's the difference between a bulk email sender and a standard email provider?
If you heavily rely on email marketing for your business, you may want to invest in email marketing software for your campaigns. Indeed, there are a few key differences between a mass mailing service and a standard email provider that can really impact your performance:
Limited sending capacity: common email providers often have sending limits, which can restrict the number of emails that you can send in a given time frame. This can slow down the sending process and cause delays in communication with customers or subscribers.
Deliverability issues: as we mentioned above, emails sent through a standard email provider may have deliverability issues and be marked as spam or junk mail.
Lack of tracking and analytics: common email providers typically do not provide detailed tracking and analytics, which can limit the ability of businesses to measure the effectiveness of their email campaigns.
Branding limitations: standard email providers often do not allow custom branding.
Considering all this, you can see why email marketing software is often a good choice.
📌 Top 5 Bulk Email Senders for Your Business
Now let's go over the top 5 bulk email senders for your business 👇
Sendinblue
Sendinblue is a user-friendly bulk email sender that offers a variety of features. It allows you to cover your entire marketing funnel with an all-in-one solution for marketing automation, email marketing, SMS marketing, chat, Facebook Ads, CRM and for sending transactional messages via email and SMS.
Sendinblue allows you to send mass emails and to target your users based on different demographics. Moreover, it comes with a time optimization features that makes sure you're sending your emails at the right time.
Sendinblue offers different plans, including a Free plan with 300 email per day. The paid plans start at $25/month.
SendGrid
SendGrid is a powerful bulk email sender that has made of deliverability their top priority. SendGrid uses mail APIs to make sure your email are delivered to your users' inbox, while being a complete email marketing platform with scheduling, testing, and contact management tools.
SendGrid has five different plans, including a Free plan with 100 emails per day. The paid plans start at $19.95/month.
Mailchimp
Mailchimp is one of the most popular and reliable mass mailing services. Beside bulk email marketing, Mailchimp offers precise targeting options based on demographics and behaviour, to help you reach the right audience. It also includes a series of automations and tools that make the overall email marketing process easier.
Mailchimp has four different plans, including a Free plan with 1000 emails per month. The paid plans start at $11/month.
Amazon SES
Compared with other platforms, Amazon SES is not as user-friendly, but it's a powerful solution for your emails. It offers advanced targeting options and the IP deployment feature ensures that all your emails have a high deliverability rate.
Amazon SES is a pay-as-you-go solution and quite affordable, too: $0.10 per 1000 emails.
Mailjet
Mailjet is another bulk email sender that is user-friendly and also allows team members to collaborate. Thanks to its SMTP, you can send mass emails in a short time. Mailjet also provides tools for automation and customization.
Mailjet has different plans, including a Free plan with 6000 emails per month. The paid plans start at $15/month.
💡 Did you know?
Under most privacy laws, you can't just send emails to everybody: that's illegal. However, some exceptions are provided for under US legislations like the CAN-SPAM Act.
But watch out! You still need to follow some rules under CAN-SPAM.
Learn about it here 👉 What is CAN-SPAM opt out and how do you set it up?
See also
About us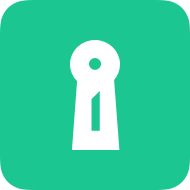 Attorney-level solutions to make your websites and apps compliant with the law across multiple countries and legislations.