There's a lot of misinformation about how cookies relate to the GDPR, and what your responsibilities are as a website owner when it comes to consent. In this article we'll clear up the confusion surrounding cookies and the GDPR and we'll explore what's required to obtain valid consent for cookie use.
A cookie is a small file that's sent from a website and stored on a user's computer. It sends information back to the website about the visitor's activity. In turn, this enables the site to deliver a more personalized user experience.
Cookies don't fall under the purview of the GDPR. Instead, cookies are handled by the ePrivacy Directive (also known as Cookie Law).
If your website can be visited by European users, and it installs any non-technical cookies, the Cookie Law requires you to:
provide a compliant cookie policy;
display a cookie banner at the user's first visit;
block non-exempt cookies before obtaining user consent; and
release cookies only after informed consent has been provided.
Most importantly, you have to give visitors the opportunity to provide, withdraw or refuse consent. Prior to consent, no cookies — except for exempt cookies — can be installed.
Consent to cookies must be informed and explicit, and can be provided by a clear affirmative (opt-in) action. Subject to the local authority, these active behaviors may include continued browsing, clicking, scrolling the page or some method that requires the user to actively proceed.
How iubenda can help you manage cookie consent
Our Cookie Solution allows you to manage all aspects of the Cookie Law, in particular:
easily inform users via cookie banner and a dedicated cookie policy page;
obtain and save cookie consent settings;
preventively block cookies prior to consent; and
keep track of consent and save consent settings for each user for up to 12 months from the last site visit.
Manage cookie consent with the Cookie Solution
Generate a cookie banner
About us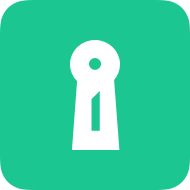 Cookie consent management for the ePrivacy, GDPR and CCPA
See also