Black Friday is the retail event of the year. According to recent stats, this year online sales reached $9.12 billion, +2.3% than last year.
However, since many purchases during Black Friday happen on an impulse and without much thinking, it's no surprise that problems often arise, and many e-commerce owners are caught off guard.
In this post, we look at 3 common post-Black Friday problems and give you some practical advice on how to solve them.
1. Returns, returns, and returns
Did you know? Apparently, 1 in 3 shoppers return what they buy on Black Friday.
Returns are a major Black Friday issue because they not only impact your revenue, but also take away much of your time. You need to take care of the shipping, inspect the item your customer has returned, and re-stock it.
So, how do you manage this returns avalanche?
👉 Have a standardized return process in place
Having a standardized process for returns will save you a lot of time and money and will also speed up the return for your customers, thus increasing their satisfaction with your business.
If you've already documented the process you want to follow, it's easier for you to just stick to those steps and speed things up.
👉 Make the most of your returns
Try to convert your returns to lessen the negative impact on your profits.
For example, you could give your customers the choice between exchanging their purchase for something else or simply returning it. Make the offer inviting by giving incentives for exchanges, such as discounts. If, to the extent permitted by law, you're asking customers to bear the cost of returning the purchase, you could consider making the return free, in case they opt for an exchange.
These small things can really make a difference.
👉 Address your return policy
The return policy governs everything surrounding your return process: which items can be returned, how long the return period is, how the shipping is handled, etc. Many details are governed by law, so you must respect your customers' rights, but you have some freedom on how to handle returns for your e-commerce.
Having a solid return policy can save you troubles in the first place because – ideally – customers accept it when they're making the purchase. Moreover, if you're doing business in the EU, you are required by law to have one.
For Black Friday and the following holiday season, one less obvious idea could be to extend the return period. This will give your customers more time to make a decision (and maybe decide to keep the item), make your business appear more generous, and potentially increase trust in your business.
Of course, you can't change your return policy after Black Friday to make it suit your needs. But the holiday season is yet to come, so there's still time to adjust and ensure that you have a solid return policy in place.
Don't have a proper return policy? Here's how to create one
---
If you're looking for a quick way to create your return policy, iubenda can help!
Our Terms and Conditions Generator allows you to create a comprehensive return policy and add it to your document.
Go to the iubenda's dashboard and select Terms and Conditions.
Choose the "Business Model, Payments and User Rights" clause.
Select "Right of withdrawal".
Apply changes, and save!
2. Angry customers
One of the perks of Black Friday is a peak in sales.
But selling more also means that the number of potential problems increases. Moreover, you're opening yourself to more customers and, consequently, complaining customers.
And there's nothing more stressful than communicating with angry people!
So, how do you handle this in the best way?
Be ready to handle complaints
Whether you have a customer support team or you're managing your e-commerce on your own, be ready to reply to complaints.
Understand that complaints primarily come from a place of frustration. Try to identify the core issue in a timely manner and to solve the issue in the most polite way possible. You don't want this to escalate unnecessarily.
If you've had an increase in purchases and a consequent increase in complaints, you may need to temporarily expand your customer care team by outsourcing to subcontractors.
Furthermore, having a protocol ready can go a long way in understanding how to react and saving time. Your complaints protocol should include guidelines on how to handle specific situations. For example, your internal guidelines could state: "If a customer has received a scratched item worth at least $15, and lodges a complaint we offer a 10% discount on a future purchase etc."
You can make the most of the complaints, too. If you can handle a problem successfully and with compassion, you can turn dissatisfaction into a positive customer experience.
Make sure your customers have accepted your terms
One of the most essential factors when it comes to handling and preventing angry customers is to ensure consumers have all the necessary details before purchasing.
Besides the obvious product descriptions, you also want to make sure that customers understand where your business's responsibilities and liabilities start and end.
Some customers have unfair expectations or misunderstand things. For example, someone may purchase an item you sell the wrong way, break it, and then ask for a refund.
Having proper terms and conditions in place is the best way to protect your business from misunderstands and abuse. You're able to clearly set expectations and point to this document should you receive unreasonable complaints.
3. Bad reviews
The situation can occur where a complaint escalates and becomes a bad review.
We know bad reviews can really impact your reputation, especially if you have a small business and are still building your customer base.
However, a bad review doesn't have to ruin your day. Try to turn bad reviews into an opportunity to improve and show your professionalism.
First, try to understand what the problem is. Was it a flaw in the product? Did the shipping go wrong? Or you've just come across a bad customer? (These customers have the habit of pointing out flaws in every product they buy and remain unhappy regardless of your extended support).
When you've figured out the problem, reply in a helpful and polite manner. If it was your fault, accept responsibility, apologize and offer to make amends.
Many consumers consult reviews prior to making a purchase, and the way you publicly reply to your bad reviews can either positively or negatively affect the perception of your brand.
Preventing bad reviews
The easiest way to prevent unpleasant reviews in the first place is by making sure to add full product details on the description page. Where possible add clear, comprehensive photos so that customers have an exact idea of what they're buying.
Then, you can add a Product description clause to your Terms and Conditions. This clause lays out how the product descriptions on your site should be approached and informs the customer that these descriptions can be subject to change from time to time. In short, clauses like these are meant to support the information you've shared on your website in a legally binding way.
Of course, there's no way to completely prevent bad reviews altogether, but this is a good way to start!
In the end, it all comes down to the measures you've taken to protect yourself and your business.
Now that Black Friday is over, you may be experiencing the problems we've highlighted in the article. Hopefully, our tips can help.
However, the holiday shopping season is not over! Now is the perfect time to improve and implement some of the tips above you'll be ready for the upcoming holiday rush and for next year's Black Friday sales.
You've probably realized by now that having proper, comprehensive Terms and Conditions in place can go a long way in preventing many of the most common shopping season problems that eCommerce owners face.
Besides being convenient and protecting your business from liabilities, terms and conditions contain legally required disclosures. So as an eCommerce business, if you don't have proper terms and conditions in place, you could be violating consumer laws.
To learn more about what proper Terms and Conditions should include, read this short guide →
Want to hit the ground running and generate fully customized, lawyer-crafted Terms and Conditions for your online store?
Then click the button below to try our generator 👇
Protect your e-commerce now!
Start generating
About us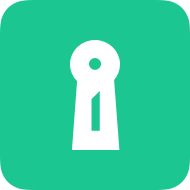 The solution to draft, update and maintain your Terms and Conditions. Optimised for eCommerce, marketplace, SaaS, apps & more.