What should Terms and Conditions for an online store include? Are Terms of Service mandatory for eCommerce sites? In this post, we'll look at a sample of Terms and Conditions for online stores and the best way to create one.
What are Terms and Conditions? Are they mandatory?
Terms and Conditions (T&C) – also known as Terms of Service, Terms of Use, or End User License Agreement (EULA) –represent a contract between you, the provider of a service, and your users.
They are a legally binding document and allow you to set your rules, within applicable law.
For example, they help you define how users can interact with your product or service, how your original content can be used, or the rules concerning the cancellation or suspension of a user's account.
So we can say that terms and conditions are meant to protect you and your business: they help you deal with problems, and can even prevent them in the first place.
Even though they play such a big role, they're not always legally required.
However, if you run an online store, terms and conditions are often mandatory, as they contain information about the conditions of sale and disclosures on methods of payment, shipping, delivery, withdrawals, cancellation conditions, etc. – as commonly required by consumer protection regulations.
Now, let's have a look at what Terms of Service for an eCommerce should include.
🛍
More on compliance for eCommerce websites
---
This article is a part of our series on compliance for eCommerce websites. Read also:
What should Terms of Service for an online store include?
Terms of Service are legal documents that apply to the most different scenarios, so each situation could require specific clauses and disclaimers.
Anyway, there are some basic elements that you can find in every Terms and Conditions document:
the identification of the business owner and of the product or service;
the description of the service that your site provides and how it should be used;
affiliate-specific clauses.
If you have an online store, you're not only subject to the privacy laws that apply to you, but also to commercial laws and industry rules. More specifically, a Terms and Conditions document for an eCommerce should inform customers of:
seller contact details (e.g. email address).
the rights they have as customers (such as withdrawal rights);
conditions of use/purchase;
warranty (where applicable);
safety information, including instructions for proper use;
information related to methods of payment;
terms of delivery;
returns and refunds;
To learn more about the specific legal requirements for online stores, follow this link.
Sample Terms and Conditions for eCommerce stores
Here's an example of Terms and Conditions for an online store. Just click the button to open it:
Terms and Conditions
How to create a Terms and Conditions document
We always stress the importance of a well-written Terms and Conditions document. As we already said, every situation needs its specific clauses.
That's why we strongly suggest that you don't write your terms yourself, using a template, though it may seem like a good idea. A static template isn't enough to suit your individual requirements.
Instead, you can either seek the help of legal experts or use a quality Terms of Service generator – "quality", meaning one that has been crafted by legal professionals and that allows you to fully customize based on your individual business needs.
How iubenda can help
Our Terms and Conditions Generator lets you easily generate and manage Terms and Conditions for your online store.
Our documents are customizable from over 100 clauses, available in 10 languages, drafted by an international legal team and up to date with the main international legislations.
About us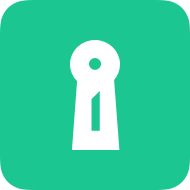 Attorney-level solutions to make your websites and apps compliant with the law across multiple countries and legislations.
See also