If your website is using any type of cookies, you'll need a cookie policy. A cookies policy is a document that informs your users of the cookies you're using on your website and why you're using them.
In this short post, we'll explain how to write a cookie policy, how you can create one, and provide you with a cookie policy template that you can use as a guide.
At a glance:
What are cookies?
Let's start from the basics. To understand if you need a cookie policy, you need to know what cookies are first.
Cookies are small data files generally stored on a user's computer/browser. Every time you go back to a website you've already visited, cookies remember your preferences (such as your password or language).
Cookies can have different purposes:
Some of them are meant to give you a more enhanced experience of the website you're visiting. For example, trackers can remember your username and password or the items you've added to your cart during online shopping. These are the so-called technical cookies.
Others can track your online behavior to give you targeted advice: have you ever looked for something to buy online, and then ads for that same thing would pop up everywhere? Well, that's because of profiling cookies, or trackers.
If your website uses cookies – even just technical cookies – you'll need a cookie policy.
❓ Do you know what cookies are you using on your website?
Scan your site and find out now!
What's a cookie policy and why do you need one?
While a privacy policy makes legally required disclosures about your data processing activities in general, a cookie policy is a legal document that deals specifically with your use of cookies, as you'll see in our cookie policy template below.
Having a cookies policy is a legal requirement under various privacy laws, such as the EU's Cookie Law.
🇪🇺 EU's Cookie Law
If you're based in the EU, or you have EU-based users, you'll need to comply with the ePrivacy Directive (also called Cookie Law).
The Cookie Law requires you to inform users that you're using cookies on your site and obtain their consent before doing so.
In practice, you'll need to:
show a cookie banner on the user's first visit;
implement a cookie policy that provides further details about your use of cookies; and
block non-exempt cookie scripts from running prior to consent.
Cookie policy template
To help you have a better idea of how a cookie policy should look like, here's a cookie policy template. Just click the button below to open it 👇
💡 Remember: use this template as a guide, but don't just copy and paste!
It's against your best interests as, legally, cookie policies need to be specific to the cookies and scripts running on YOUR site.
Try iubenda's Privacy and Cookie Policy Generator instead
Creating your cookie policy has never been so easy!
Moreover, our Generator is supported by an international legal team, which takes care of updating your documents when the laws change. So you have just one thing left to do: focus on your business.
Read also
About us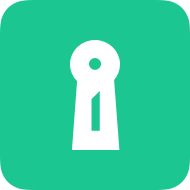 The solution to generate your Privacy Policy. Customizable from 1700+ clauses, available in 9 languages and self-updating