What should cookie consent include? When is it needed? In this post, we'll look at GDPR cookie consent examples and the easiest way to collect cookie consent.
Firstly, however, let's examine the meaning of cookie consent.
What is cookie consent?
Under laws like the GDPR and ePrivacy (Cookie Law), users must grant their consent before cookies can be deployed or installed on their computer.
When is cookie consent needed?
In general, consent to cookies is needed if you have EU based users or are an EU based company, and run non-exempt cookies.
What should cookie consent include?
The process of collecting cookie consent includes clearly and explicitly informing the user of the cookies you run on your site, their purposes, the user's right to grant or refuse consent, and how they can exercise that right.
The cookie consent must be informed, explicit and given via an unambiguous opt-in action.

Specifically, you must:
display a clearly visible cookie banner/ notice at the user's first visit (you can read what the banner should contain here);
provide a link in the banner to a more detailed cookie policy;
block all non-exempt cookies and scripts from being run until after consent is received;
collect consent via an explicit opt-in action.
GDPR cookie consent examples
Here are two examples of how cookie consent should be collected:
Wondering how to get started with collecting cookie consent?
Create your own GDPR cookie consent banner for free by using the generator below.
Generate a cookie banner
About us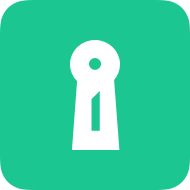 Cookie consent management for the ePrivacy, GDPR and CCPA
See also