Wondering if eBay is the right platform for your dropshipping business? As with most things, there are pros and cons you need to be aware of. In this guide, we'll tell you everything you need to know about dropshipping on eBay and how to get started.
📌 What is dropshipping on eBay
Dropshipping is a business model where you sell products without physically holding any inventory. Instead, you purchase the product from a third party, usually a wholesaler or manufacturer, and resell it through your own eBay listing. The third-party supplier then ships the item directly to your customer.
💡 One of the main advantages of dropshipping on eBay is that the retailer does not need to invest in inventory upfront, which can be a significant cost for a traditional retail business. Dropshipping also allows for greater flexibility in terms of product offerings, as the retailer can easily switch suppliers and add or remove products from their inventory without having to worry about managing physical stock.
Retailers currently have many shops from which to choose their products to sell, but without a doubt, eBay is one of the most popular for a dropshipping shop, and like any business model, it has advantages and disadvantages, so let's take a look at what you can and can't get when using dropshipping on eBay 👀.
🆚 eBay vs. Proprietary Domain: Which is Better for Dropshipping?
As we have already mentioned, when it comes to dropshipping, eBay is one of the top of several online marketplaces to consider, as it offers a wide range of tools and resources for sellers, including analytics and customer feedback and of course has a large user base with millions of potential customers, points which make it highly competitive over using a proprietary domain as your point of sale and even versus its direct dropshipping competitors.
For example, a dropshipping alternative is Amazon, which boasts an even larger customer base and a wide range of products to sell. However, Amazon also generally has higher fees than eBay, and a more complex fee structure that can be difficult to grasp at first.
Another option is Shopify, which allows you to build your own online store with customizable design and branding options. While Shopify offers more control over your business, it also requires more upfront investment in terms of web development and marketing.
💡 If you are now asking yourself, what is the best market to start your business, the answer is that it depends on your unique needs and objectives. But you might want to start by listing your products on multiple dropshipping platforms. This allows you to reach a broader audience and gather data on which marketplace generates the most interest and sales for your specific products. Continue reading to learn more.
✅ 5 Advantages of Dropshipping on eBay vs. Using a Proprietary Domain
Large customer base: eBay has millions of active users, giving you access to a vast pool of potential customers giving you a good head start.
User-friendly platform: eBay is easy to use, even for those new to e-commerce, with simple listing tools and built-in marketing options.
Low start-up costs: As with dropshipping model in general, you don't need to invest in inventory upfront, which means you can start selling on eBay without a lot of capital.
Analytics and feedback tools: eBay offers detailed analytics and customer feedback, helping you optimize your sales strategy and improve your customer service.
International reach: eBay operates in many countries, giving you the opportunity to reach customers around the globe from a single, robust platform. So, dropshipping on eBay is a smart choice to connect with a large and international customer base without the need for significant effort.
❌ 5 Disadvantages of Dropshipping on eBay vs. Using a Proprietary Domain
High competition: With so many sellers on the platform, it can be difficult to stand out from the crowd and attract customers, although this is not just an eBay matter but dropshipping in general.
Fees: eBay charges fees for listing and selling items, as well as additional fees for services like promoted listings and managed payments. In addition to eBay's fees, you'll also have to cover the costs of shipping and handling, which can decrease your profits. So keep this in mind!
Limited control over shipping and returns: When dropshipping, you rely on your supplier to handle shipping and returns, which can lead to complications and customer service issues.
Seller restrictions: eBay has strict rules and policies for sellers, and violations can result in account suspension or termination. For example, eBay doesn't allow dropshipping from other marketplaces, whereas with your own domain you set your own rules.
Limited branding opportunities: With a focus on product listings, eBay doesn't provide many opportunities for branding and customization, which can make it difficult to establish a strong brand identity. This point is perhaps one important advantage of having your own domain, as you have full control over your brand image and how your products are presented to customers. On eBay, you are limited to the platform's templates and design options, which may not be ideal for all sellers.
How to dropship with eBay suppliers?
If you decide to start dropshipping on eBay with eBay suppliers and take advantage of the benefits of this business model, you will need to follow these steps:
Create an eBay seller account:

To begin dropshipping with eBay suppliers, the first step is to create an eBay seller account. You can easily register on the eBay website by entering basic information about your dropshipping business. After that, you need to subscribe to the eBay store option that suits your needs and link your current account to receive payments for sales. And then choose a name for your eBay store.

Find a reputable supplier on eBay:

Use the search bar on eBay to find a supplier who offers dropshipping services. Look for suppliers with high ratings and positive reviews from previous customers.

Choose the products you want to sell:

Once you have found a supplier, browse through their product catalogue to choose the products you want to sell. Make sure the products are in demand and have a good profit margin. It's also a good idea to order the product yourself so that you can assess the quality and get a clear idea of shipping times.

List the products on your eBay store:
Create a listing for each product on your eBay store, using the product descriptions and images provided by the supplier. Make sure to set the price at a level that will allow you to make a profit.
When you receive an order, order the item from the supplier:

Once you receive an order from a customer, notify the supplier and provide them with the shipping information. The supplier will then handle order fulfillment and shipping directly to the customer.

Note: It's in your best interest to avoid deceptive practices. Try to choose a supplier that's OK with dropshipping upfront. This is important, as the supplier will be more willing to avoid including their own brand information in the packages they send on your behalf. Also, being honest with suppliers can help to prevent things like having your listings reported.

Monitor your sales and customer feedback:

Keep track of your sales and customer feedback to ensure that you are providing high-quality products and customer service. Use this information to make adjustments to your product offerings and pricing as needed.
💡 In short, dropshipping on eBay can be a profitable and straightforward way to start a business without investing in inventory or shipping costs. However, it requires proper research, attention to detail, and adherence to eBay's policies. By following these guidelines and best practices, you can set yourself up for success and make the most of your eBay dropshipping business.
About us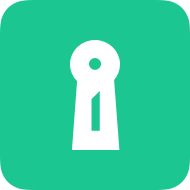 The solution to draft, update and maintain your Terms and Conditions. Optimised for eCommerce, marketplace, SaaS, apps & more.