Did you know? In Europe, in 2021 alone, the number of online retail users went from 476 million to almost 502 million. This number is expected to increase even more in the next few years.
It's no surprise, then, that e-commerce platforms have become such a popular and essential tool for everyone who wants to sell their products and services. Even if you have a physical store, an e-commerce can help you boost your sales. However, with so many options available, choosing the right platform can be overwhelming.
In this article, we'll try to help you choose the right platform for your online store, by going through the main aspects to consider. The right platform can help you maximize your sales, streamline your operations, and grow your business over time, so it's a careful choice to make.
At a glance
📌 How to Choose an E-commerce Platform
Let's start from the beginning. What are the factors that you should consider when choosing an e-commerce platform?
Cost
The first and most important is, of course, its cost. If you're just getting started with your e-commerce, you most likely don't have the highest of budgets. But don't worry! There are e-commerce platforms that are free or low-cost, and even with some limitations, you can still get the job done.
Here are some low-cost (or free!) e commerce platforms:
WooCommerce: it's a free, open-source plugin for WordPress.
Shopify Starter: a basic version of Shopify, that allows you to sell through social media, email, SMS, and WhatsApp.
Wix eCommerce: a website builder that includes e-commerce features.
Big Cartel: a platform designed specifically for artists and makers, offering a free version with limited features, but with a focus on design and branding.
Magento (Adobe Commerce) Open Source: a free, open-source version of Magento, offering a wide range of customization options and the ability to integrate with other tools and services.
PrestaShop: a free, open-source e-commerce platform, offering customization options, a user-friendly interface, and strong performance.
Etsy: though often considered a simple marketplace, Etsy can be an effective e-commerce platform, especially if you are an artist, a crafter, or you sell your handmade goods. It's low-cost and simple to use, and also allows you to build a community.
One thing to consider, though, is how you plan on growing your e-commerce. If it's just a side hustle, then a free plan with basic options may be enough. But if it's your main business activity, then consider that paying for additional features can be a good investment you make.
Customization
Another key point is how much you can customize your online store. Customization is important because it can make your store really your own.
Here, e-commerce platforms differ: some offer basic customization options, while others have more advanced features that allow you to create a unique online store. For example, many of them have pre-made templates that you can easily download and adapt to your brand's style without any coding knowledge needed.
Scalability
If everything goes as expected and orders start to flow, you also need a platform that is scalable, meaning that it can keep up with the volume of traffic and orders.
Three platforms with high scalability are:
Magento (Adobe Commerce): specifically designed for large-scale enterprise businesses and high-volume online stores.
Shopify Plus: the enterprise-level version of Shopify.
BigCommerce: a scalable platform designed for businesses of all sizes.
Of course, many of these platforms offer the possibility to upgrade to a higher plan, so you don't have to start right away with the largest plan.
Payment and shipping options
Payment and shipping options are something fundamental to consider, because they can really make a difference in your sales: providing different payment and shipping options can broaden your customer base and allow you to expand your e-commerce internationally.
The majority of e-commerce platforms are compatible with the most popular payment methods, such as main credit and debit cards, PayPal, Apple Pay. But it really depends on your location and the types of payments you want to allow in your store.
As for shipping, e-commerce platforms usually offer integrated shipping calculators, label printing, and the ability to connect with shipping carriers such as UPS, FedEx, and DHL.
Mobile Optimization
According to Pew Research Center, about three-quarters of Americans buy things online using their smartphone.
That's why it's so important that the e-commerce platform you choose is optimized for mobile!
A few factors to consider here are:
the responsiveness of the platform's design;
the user experience on smaller screens;
the ease of navigation on a touch screen;
A mobile-optimized e-commerce platform is not only good for your customer's experience, but it can also help you rank higher in search engines and increase your conversions.
However, since most of the internet traffic comes from mobile phones, you can expect that all of these platforms provide mobile optimization.
Note
If you're using Woo Commerce, mobile optimization will depend on how optimized is your website. That's because Woo Commerce is a plugin, so it will mirror your website's settings.
User-friendly interface
Lastly, a user-friendly interface. This is a crucial factor to keep in mind, because it can make a big difference in the overall user experience and customer satisfaction.
A good user interface should be intuitive, simple, and easy to use, allowing users to quickly and easily find what they're looking for.
📌 Best E-commerce Platforms for Online Stores (Top 5 Comparison)
Now that we've gone through the main factors to consider, let's go over a quick comparison of the main e-commerce platforms.
1. Shopify
Shopify is probably the most popular e-commerce platform on the market, with millions of users across 170 countries. Shopify is suitable for everyone from small businesses to larger enterprises. It's a great choice for those who want a comprehensive platform with a large user community and lots of resources.
✅ Pros
Over 6,000 third-party integrations and +100 templates
Over 100 payment gateways supported
24/7 customer support
❌ Cons
A little expensive for small businesses
Full theme customization can be a little difficult and might require some coding knowledge.
Additional transaction fees
💡 Is Shopify the platform you've chosen?
Then check out our Shopify checklist: a step-by-step guide on how to launch your store!
2. Magento (Adobe Commerce)
Magento (now Adobe Commerce) is a powerful e-commerce platform that is designed for larger businesses. As stated on their website, it "uses AI and advanced data sharing capabilities to create personalized B2C and B2B commerce experiences".
✅ Pros
It has a free and open-source option
Highly scalable (it can support thousands of transactions in an hour)
It allows you to manage multiple stores, and support multiple locations, languages and currencies at the same time
❌ Cons
More complex setup and maintenance process
The paid plans can be a bit expensive
Customization can be difficult to achieve
3. WooCommerce
WooCommerce is a free and open-source e-commerce platform built on WordPress. You just need to add the WooCommerce plugin to any WordPress site and start setting up your new store.
✅ Pros
Free and open source
A lot of third-party integrations that can enhance your store's functionalities
It seamlessly integrates with WordPress
❌ Cons
Being a plugin, it can be affected by the limits of your site.
Many of the best features are only available in the pro/paid version
It doesn't have a great choice of themes
4. BigCommerce
BigCommerce is an all-in-one e-commerce platform best suited for large and fast-growing businesses.
✅ Pros
High scalability
Many built-in features (fewer third-party integrations needed)
No transactions fees
❌ Cons
No multilingual option
Yearly sales threshold: once the threshold is exceeded, the business is required to move up to the higher plan
You may need to pay to add some extensions
5. PrestaShop
PrestaShop is a free and open-source e-commerce platform that is used by over 300,000 merchants internationally.
✅ Pros
Free and open-source
User-friendly
Multi-language, multi-currency, and multi-store supported
❌ Cons
Limited customization options
Lower scalability if compared with other platforms
No official support team
📌 Tips to Optimize your E-commerce (and Increase your Sales)
Whichever platform you choose, there are a few best practices that you need to make sure to follow, as they can improve the performance of your online store.
Open to read our tips
Integrate your store with other tools and systems you use: if you are using tools such as accounting software or a customer relationship management (CRM) system, you may want to integrate them with your e-commerce platform. In this way, you can waste less time and improve the efficiency of your store.
Focus on user experience: then, make sure that your store offers a smooth user experience – happy customers are customers that will likely buy from you again. Your online store should be easy to navigate, provide clear information about your products, and have a seamless checkout process. It's also best to offer a variety of payment options and fast, reliable shipping methods. Moreover, make sure that customers are able to contact you easily with any questions or concerns they may have.
Data analysis and reporting: though this step may seem boring, it's better not to skip it. Analyzing your data and creating reports can really make you understand what are you doing well, and what instead can be improved. You should never take guesses. Luckily, most e-commerce platforms have built-in analytics that allows you to track key metrics such as sales, website traffic, customer behavior, and more. And you can also integrate third-party analytics tools.
Don't forget security and compliance: ensuring the security of your platform is essential. With data breaches constantly increasing, your customers should be able to trust you with their sensitive data, such as the details of their credit cards. For example, you should check that the platform you've chosen has an SSL certification and that it meets data protection standards.
Add your Terms and Conditions: lastly, don't forget to add your Terms and Conditions. This document is essential for protecting your business and ensuring customer trust. Moreover, if you're running an e-commerce, Terms and Conditions are often legally mandatory, because they usually contain legally mandated information about the conditions of sale.
How iubenda can help your e-commerce
iubenda can help you in achieving compliance for your e-commerce and create a comprehensive Terms and Conditions document.
All our solutions seamlessly embed with the most popular e-commerce platforms, such as Shopify, Magento, PrestaShop, BigCommerce, WooCommerce and many more.
Remember, legal compliance is an essential step to getting your e-commerce up and running. So don't skip it!
Read also
About us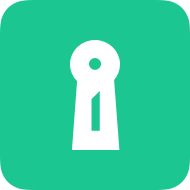 The solution to draft, update and maintain your Terms and Conditions. Optimised for eCommerce, marketplace, SaaS, apps & more.